---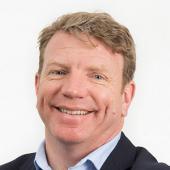 Chief Executive
Published:
There may be uncertainty around Brexit, but the Welsh Government is committed to supporting business growth across Wales with the launch of the new Development Bank of Wales. 
Giles Thorley, Chief Executive of the new Development Bank of Wales says "It's about support growth and unlocking the potential in the Welsh economy by increasing the provision of sustainable, effective finance." Launched in October, it was created after a Finance Wales consultation and review.
Finance Wales has successfully invested in micro-to-medium size Welsh businesses for over 16 years.  The new development bank will make it easier for businesses to get the capital they need to start-up, strengthen and grow. After all, 95% of all businesses across Wales fall into the micro-to-medium size bracket, so the need to stimulate growth is more important than ever.
One example is Hilltop Honey. In 2014 they took out a micro loan, they  then came back for further investment this year. Business is flourishing, so they're moving to bigger premises, creating jobs and successfully listing their products on supermarket shelves.
Another business that's benefitted is Nutrivend. Run by former rugby internationals Scott Morgan and Barry Davies, they applied for a micro loan in 2012 to set-up up the business. Specialising in health and nutrition vending machines, they were successful in applying for follow-on equity investment, enabling the business to go from strength-to-strength. 
"In the last financial year we made 267 investments in 245 businesses across Wales. In the next five years, the development bank will step things up again and invest over £400 million, trebling our lending to micro businesses," added Thorley.
"With private sector investment and funding through Help to Buy - Wales more than doubling this figure, the development bank will invest £1 billion in to the Welsh economy and support 1,400 businesses who will then create or safeguard more than 20,000 jobs here in Wales."
Funded by the Welsh Government, it's their commitment to delivering the government promises for the economy today, as well as growth for Welsh businesses tomorrow. And the great news is, as these businesses thrive and repay the loans, the money is reinvested. So it's not just today's Welsh businesses that benefit, it also funds the next generation of success stories.
So what does this mean for Welsh businesses? 
"Firstly we have the finance to support you, whatever your business stage," said Thorley. "And secondly, since the development bank is a flexible funder, we can  offer  you range of loans and equity investments, which can be paid back over periods of up to ten years as well as finance from just £1,000 to £5 million per investment round."
It's so simple to apply, you can check your eligibility online in minutes. And with over 40 account managers across Wales, you'll enjoy a tailored service from someone who truly understands your business needs.