---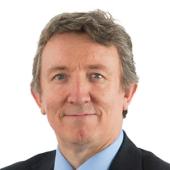 Portfolio Executive
Published:
Updated: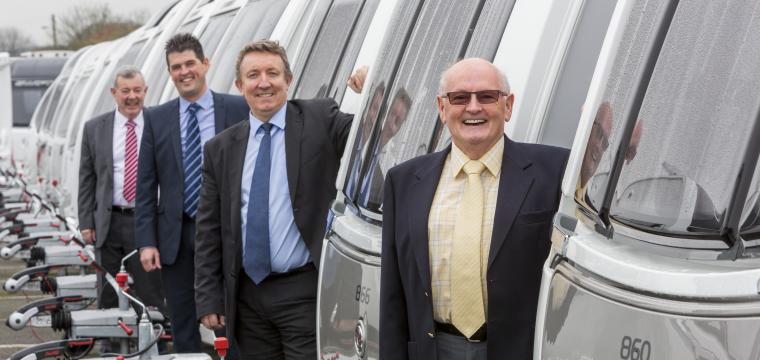 Carmarthen based 3A's Leisure is the first west Wales business to benefit from funding from the new Development Bank of Wales.
A six figure investment by the new Development Bank of Wales in caravan and motorhome business 3A's Leisure will create ten new jobs and help fund a relocation to purpose built showrooms on a 12 acre site at Carmarthen showground. 
This is the first west Wales investment for the new bank which was officially launched on 18 October by Ken Skates, Economy and Infrastructure Secretary. 
Established in 1990 by Lyn and Tegwen Evans, three generations of the Evans family are now involved with 3A's Leisure; supplying new and used caravans and motorhomes from all of the main dealers including Swift, Buccaneer, Elddis, Chausson and Lunar. The loan will help fund further growth including a relocation to new purpose built premises on the former showground in Carmarthen. 
Director, Lynn Evans says: "It has been 28 years since we started with caravan sales in Pencader. We now employ 36 staff, trade from two sites in Carmarthen and Cross Hands, benefit from a dedicated service workshop and sell in the region of 1,000 caravans and motor homes a year. 
"The funding from the new Development Bank of Wales has been effectively tailored to meet our specific needs and the investment will now enable us to relocate the Carmarthen site at Stephens Way to new purpose built show rooms on a 12 acre site at the Carmarthen showground in Autumn 2018. It's an exciting time for us as we look to capitalise on the growing demand for leisure vehicles thanks to their increasing popularity and affordability." 
Richard Easton, Investment Executive for the Development Bank of Wales adds: "The Evans family have built an incredibly successful and well respected business. Working with accountants Pritchard & Co, we have been able to offer a sustainable and effective support package that will enable the family run business to take advantage of increased capacity and enhanced customer facilities while also generating cost efficiencies."
"Our investment fits perfectly with our remit to stimulate growth; further consolidating the position of 3A's Leisure as a leading specialist in a £6 billion market and acting as a welcome boost for the local economy. We are very proud to be facilitating this important success story for Carmarthenshire."   Funding for the deal came from the Wales Business Fund, part-funded by the European Regional Development Fund through the Welsh Government. 
The development bank provides loans and equity investments up to £5 million per round. Loan terms range from one to ten years.