---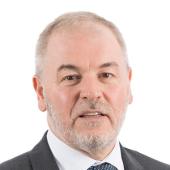 Angels Invest Wales Director
Published:
Updated: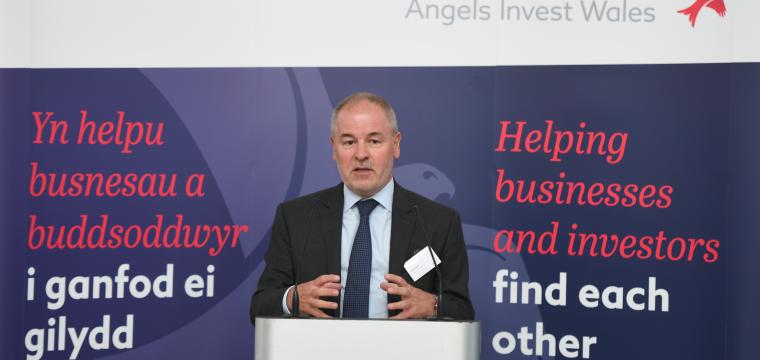 Four of Wales' top entrepreneurs have been named as the first four lead investors for the Development Bank of Wales' £8 million Wales Angel Co-investment Fund.
Using their knowledge, networks and expertise, the lead investors will form syndicates to support start-ups and growth businesses in strategically important sectors in Wales.
Unlike the development bank's other funds, the Wales Angel Co-investment Fund is investor led with the bank providing match funding up to a maximum of £250,000 per project.
Former chief executive of Liverpool FC and head of the FA Premier League, Rick Parry has been a strategic adviser in the football business (Middle East) and worked on the UK Olympic games bid (ref extensive Biography). He has chaired several public enquiries and is now an active investor in various businesses around Chester and North West and Board connections at Deepbridge Capital.
Doctor John Moon started his career initially as a metallurgist with Corus before developing various business interests. He is best known as the founder and eventually Chairman of Strategem, a very successful £14m turnover management consultancy that was sold to a major PLC in 2006. Since the sale of Strategem, he has developed several business investment interests and a property portfolio in North West England.
Andrew Diplock is one of the most active investors currently 'approved' with Angels Invest Wales. Following a successful career in the utility sector, Andrew formed and was the Managing Director of Caerphilly based UES Energy until its sale in late 2015. He now has a growing portfolio of his own private investments.
Mr Diplock is a keen advocate of developing start-ups and SMEs in Wales as well as a champion of economic development and regeneration in the South Wales Valleys – he is a core member of the Welsh Government Cabinet Secretary's Valleys Taskforce promoting economic regeneration and is a Governor at Coleg y Cymoedd.
Ashley Cooper has been one of the most prolific 'tech investors' in South Wales in recent years. Having founded, built and exited TES Aviation Group he has recently supported, with both cash and key expertise, a diverse portfolio of technology enabled companies including Amplify, Simply Do Ideas, and Careercake.
Mr Cooper is a major supporter of economic development in Wales with roles as chair of the Business Wales Accelerated Growth Programme Advisory Board and as a Director of the Cabinet Secretary supported BeTheSpark.wales initiative, which seeks to connect the core eco-system stakeholders of Government, Academia, Business, Risk Capital and Entrepreneurs in a more visible and simple fashion.
Nelson Gray has been a Business Angel investor for over 20 years and received The Queen's Award for Enterprise Promotion in 2015. He said: "While individual angels are incredibly important, there is only so much one person can do alone. Few angel investors have the time or financial resources to find and fully fund a portfolio of 10 or more companies themselves. Syndication is a proven model for angel investment as it enables individual investors to share deal flow and due diligence work, and pool their funds as well as expertise to make larger investments. With a team approach, investors can apply their different skills and experience when needed to deliver broader capital investment over the life of any one particular investment. This then creates a much better chance of a successful exit."
Steve Holt, Director of Angels Invest Wales said: "Traditionally angel investment has been made by individual high net worth investors in areas of interest to their personal business experience. However more recently the sector has seen the growth of angel syndicates- the gathering of several business angels into a strategic investment consortium for the purpose of creating mass of funds above what each business angel could- or would be prepared to-invest. Syndicate groups enable a more diverse portfolio for angels allowing a spread of investment to reduce their risk exposure.
"The appointment of our first four lead investors for the Wales Angel Co-investment Fund provides an excellent opportunity to help the growth of the angel market in Wales through highly mobile investment. We'll now work closely with the investors to bring forward additional Welsh based investment opportunities through their chosen syndicates across a range of priority sectors."
Angel Invest Wales has also registered 46 new angel investors to its network this financial year. The current registered network now stands at 152 angel investors. This gives us a great platform to build angel investment activity through investment syndicates throughout Wales.