---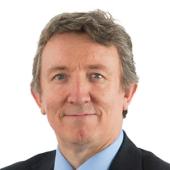 Portfolio Executive
Published:
Updated: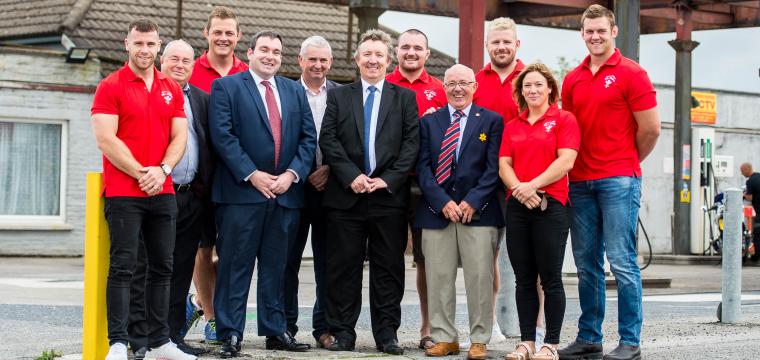 A filling station on the busy A48 near Carmarthen will get a new lease of life as a tourist shop and café following a £350,000 loan from the Development Bank of Wales.
Oil4Wales, an independent oil company with a national coverage, plans to build a new café at Nantycaws filling station. They will sell locally sourced Welsh produce at the site overlooking Brechfa Forest and the Black Mountain range.
The garage is on the eastbound carriageway of the main route from west Wales to Cardiff and Newport, and Oil4Wales founder and managing director Colin Owens believes it has great potential to attract travellers.
"The garage has had no investment in it in for over 20 years. The location with the view over the Black Mountain range cries out for investment to attract more tourists and locals if we can provide the services, such as a cafeteria and a tourist shop, all stocked with Welsh produce," said Mr Owens.
"There's an opportunity we believe for Welsh produce to be marketed well and to be an attraction to tourists. We have some of the best countryside and beaches in Europe, and we've got great publicity now with events in Cardiff and everything else that's going on, we are becoming a great tourist location," Mr Owens added.
The loan from the Development Bank of Wales will pay for the refurbishment of the former Texaco filling station as well as the conversion and enlargement of the present shop into a new tourist shop and café.
Set up nine years ago, the ethos of its founder was to build a company that sees itself, and is seen, as part of the community. Solidifying their commitment to the community, Oil 4 Wales proudly sponsor the Scarlets and Ospreys rugby teams and players regularly act as brand ambassadors for the company at community events and shows.
"The whole strategy at our conception was to become a Welsh community company, an oil company that's Welsh that covers the whole of Wales.
"We have a policy that we will only use Welsh suppliers. Obviously, our oil comes from outside Wales, but we will not use any company from outside of Wales if there's a Welsh company that can supply the service and is commercially competitive," he said.
The company now has seven depots around Wales and owns four filling stations. Its 42 tankers deliver oil to farms, businesses and domestic customers around the country. It sells or delivers around 140 million litres of oil to 70,000 customers.
Commercial customers – hauliers and civil engineering companies – represent over 50% of the business, with retail sales through garages making up 5% and the rest evenly split between agricultural and domestic consumers.
True to his ethos of a community company Mr Owens is interested in sustainable growth rather than rapid growth and a quick sale. The next few years will be ones of consolidation, although Oil4Wales will remain open to new investment opportunities as they appear.
Mr Owens said he was grateful to the Development Bank of Wales for supporting the investment.
"I was so impressed with the Development Bank Investment Executive, he was so easy to communicate with, he understood what we were trying to achieve with the garage and the location," he said.
The Investment Executive from Development Bank of Wales, Richard Easton said: "The Development Bank of Wales are delighted to support Oil 4 Wales with their proposed plans to refurbish and extend Nantycaws Filling Station.
"Oil 4 Wales is a fantastic business and we share the same passion for Wales and support of Welsh businesses and communities.
"It has been a pleasure working with Colin, Sally and the team at Oil 4 Wales and we look forward to working closely with them in the future.
"I would also like to thank Clay Shaw Butler Accountants for their excellent support." 
Mark Jones, Director at Clay Shaw Butler said: "We were delighted to carry out the work on behalf of our clients at Oil 4 Wales to bring this deal with the Development Bank of Wales to fruition.
"It's a wonderful experience to work alongside ambitious clients on their expansion plans and their visions for the future. We pride ourselves on having long-term relationships with our clients and their businesses. One key aspect of the foundations of our business is working on gaining a full long-term knowledge of businesses. That way, we can help clients achieve their long-term strategic goals.
"It's great that we have been able to help Oil 4 Wales in their ambitions to deliver a key project in West Wales and we wish them all the best for future business success."