---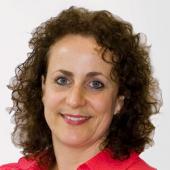 Assistant Investment Executive
Published: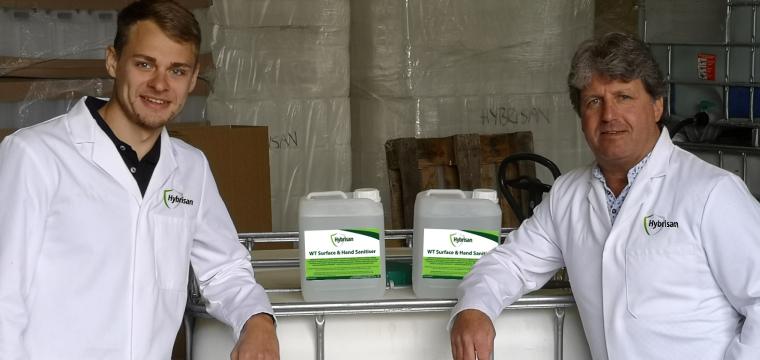 Port Talbot-based Hybrisan has joined the fight against the Covid 19 pandemic having secured £500,000 equity investment from the Development Bank of Wales, private investors and a Smart Cymru grant from the Welsh Government.  
Hybrisan manufacture liquid sanitiser and use advanced nanotechnology to produce highly advanced material, impregnated with the liquid sanitiser for use in high quality personal protective equipment (PPE) for the NHS and other frontline workers. The liquid sanitiser developed by Hybrisan is 99.999% effective in killing coronavirus without alcohol, even on surfaces.
Established in 2014 by Chief Executive Dr Lee Bridgeman and his team to conduct research in the life sciences sector, Hybrisan has temporarily moved all its production to combat Covid-19.
Having recently developed an electrospinning recipe which allows the sanitiser liquid to be spun by a cutting edge machine into ultrafine fibres (nanofibres), Hybrisan is now working closely with Welsh Government and other PPE manufacturers to scale up production of electrospun filters for use in facemasks.
The business has used venture capital from the Development Bank of Wales and private investors, as well as Smart Cymru funding. The Smart Cymru grant is to fund further development of antimicrobial non-woven materials. These form the basis of the filter systems they are developing for use in face masks. Whilst the Development Bank investment has been used to purchase a new electrospinning machine, to enable them to scale up production.
Dr Lee Bridgeman, CEO, said: "It has been well documented that nanofibrous material – like those developed by Hybrisian – protect against harmful bacteria. We have studied these properties in depth and have now developed products that are proving to be extremely effective against both harmful bacteria and viruses. Our expertise in this field has prepared us for the challenges presented by the coronavirus pandemic and we are pleased to have been able to develop products which will help."
Dr Chris Mortimer, Technical Director, has a PhD in nanotechnology, with expertise in electrospinning at scale and antimicrobial materials. He is taking the lead on scaling up production of their products for use in PPE. He said: "The help we have had from the Development Bank and Smart Cymru is integral to our efforts to help fight Covid 19. With the support we have received we have been able to order our first electrospinning machine. This completely transforms the plans of the business and allows us to develop nanofibres fit for face mask filtration (up to FFP3 level). Following this we will return to our original business plans where we can revolutionise the wound care market with our novel antimicrobial dressing for chronic wounds."
Minister for Economy, Transport and North Wales, Ken Skates, said: "We asked industry in Wales to play their part in helping us respond to the many challenges presented by coronavirus and to provide critical supplies to our healthcare heroes on the frontline.
"I am delighted that with help from our SMART Cymru scheme and investment from the Development Bank of Wales, Hybrisan has adapted its business strategy and working procedures to do just that.
"We welcome their production of a variety of sanitising solutions, while work developing innovative face mask filters and materials could prove pivotal in establishing a reliable and resilient supply chain in Wales for this vital form of PPE.
"I would like to thank Hybrisan for their commitment to our efforts to support the NHS and help save lives as we work to defeat this virus."
Sarah Smith, Technology Investment Executive with the Development Bank of Wales said: "Technology businesses everywhere have stepped up to the challenge of fighting the current coronavirus pandemic. Hybrisan's advanced technology is innovative not only for its ability to be effective against Coronavirus but also other exciting applications. We're delighted to be able to support them as they scale up their manufacturing to help support the fight against Covid-19 with effective PPE.  Our equity investment has given the business confidence to scale up and commercialise its technology. We're looking forward to working with the team on their current and future endeavours".
Leanne Thomas of Greenaway Scott (part of the GS Verde Group) advised Hybrisan and Catherine Golledge of Capital Law acted for the Development Bank of Wales.
The first filters for masks will be available in the next few weeks, with the liquid sanitiser solution available to buy online at https://www.hybrisan.com/shop-1