---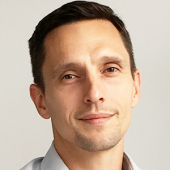 Investment Executive
Published:
We share relevant third party stories on our website. This release was written and issued by Space Forge.
Space Forge, a UK based in-space manufacturing company has raised a seed round for an undisclosed amount. With participation from big names in the Space Industry, a strong team, and expansion into the US market - Space Forge is set to become a leading player in the industry. Materials that can only be manufactured in space have an outsized impact on some of the most pressing issues on our planet, from climate change to disease.
Type One Ventures and Space Fund led the investment. Newable Ventures, DBW, E2MC, Space.vc, Virgin Galactic's George T Whitesides, BPEC, and Voyager Space Holdings' Dylan Taylor are also participating in the round.
Wales' Economy Minister, Vaughan Gething said: "As a government, we're committed to helping Welsh businesses develop innovative new technologies that help solve some of the major problems we face as a society, while helping to create the jobs of the future.
"Space Forge is a real Welsh success story. I'm delighted they've been able to access funding from the Welsh Government and the Development Bank of Wales, and have been supported by our Newport-based Compound Semiconductor Applications Catapult to develop truly pioneering in-space manufacturing technologies. They are a shining example of the type of company we want to see in Wales – one that is innovative, agile and sustainable."
Space Forge's novel approach to in-space manufacturing without the use of existing infrastructure like the ISS is a huge step forward for the industry. They are building dedicated manufacturing platforms called ForgeStars. The company will operate high cadence operations that are quickly scalable to hundreds of kgs (with the target of scaling to thousands of kgs) without the need of astronauts in place for the manufacturing process. Proving scale and high cadence to meet the growing demand for these novel materials in space will lead the company to ultimate success.
Harshbir Sangha, Growth Director, UK Space Agency said:
"Like many UK space businesses, Space Forge is growing strongly - and this new investment will drive further growth by helping improve manufacturing processes in Space.
It is another fantastic example of how government and private sector investment is supporting innovation in the commercial space sector, which now employs 45,000 people and generates £16.4bn for the UK economy."
"Space manufacturing has been a focus of mine for many years. What Space Forge is doing to close the value loop for in-space manufacturing and product return is remarkable. This approach could be a game changer for the industry." Dylan Taylor, CEO and Chairman, Voyager Space Holdings
SF was founded by Joshua Western and Andrew Bacon in the UK in 2018 and has since built a strong team, advisory board, a direct working relationship with the European Space Agency, and direct European space partners. In 10 months the team has grown from 2 people in a garage to 15 in a new satellite manufacturing facility in Cardiff.
David Blake of the Development Bank of Wales said: "Our equity finance is perfect for technology start-ups like Space Forge; providing seed investment to help drive growth and accelerate the development of critical technologies. Importantly, Space Forge is also creating highly skilled jobs. It is a great example of the innovative tech businesses that we are attracting to Wales with our funding and we are pleased to be supporting Josh and the team with a second round of investment alongside industry specialist co-investors."
"Space Forge is years ahead of its competitors in terms of development and time to market. There also has been a long standing vision in the space industry of utilizing the vastness of space for heavy industry that pollutes earth. With Space Forge's financing we're moving closer to that reality." said Type One Ventures' Managing Partner Tarek Waked.
Details:
Applications of Space Forge technology present commercial opportunities in medicine, technology and material science.

Space Forge has secured significant funding from the UK Space Agency, Welsh Government, UK Research and Innovation, and the European Space Agency.

Space Forge is targeting applications which will prevent megatonnes of CO2 from ever reaching the atmosphere.
David Blake of the Development Bank of Wales said: "Our equity finance is perfect for technology start-ups like Space Forge; providing seed investment to help drive growth and accelerate the development of critical technologies. Importantly, Space Forge is also creating highly skilled jobs. It's a great example of the innovative tech businesses that we are attracting to Wales with our funding and we're pleased to be supporting Josh and the team with a second round of investment alongside industry specialist co-investors."