---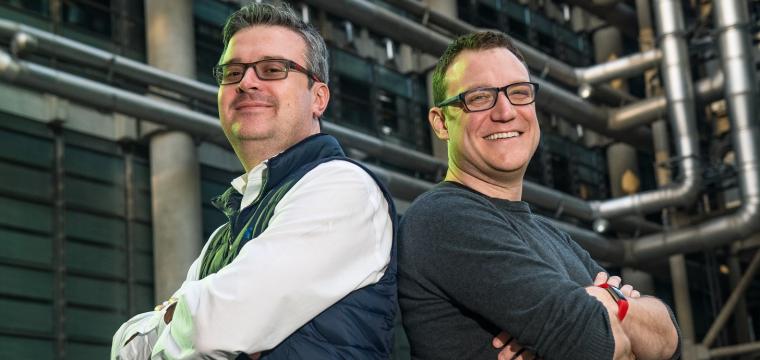 The Wales Angel Co-investment Fund has partially exited Coincover, the Cardiff-based platform providing cryptocurrency cover and recovery services, enabling the company  to raise $9.2m in a Series A round led by global venture capital fund Element Ventures.
This is the first exit for the Wales Angel Co-Investment Fund which backed a syndicate of business angels led by Ashley Cooper with the maximum amount of £250,000 early stage funding in Coincover in two rounds beginning in November 2018. The Wales Angel Co-Investment Fund  will retain its part of its shareholding  while the Development Bank of Wales will invest a further £390,000 through its Wales Flexible Investment Fund.
Founded in May 2018 by CEO David Janczewski, Coincover is building the world's safety standard for cryptocurrency. Their services ensure that users and businesses never lose access to cryptocurrency funds due to user error, business or infrastructure failure. By combining advanced technology and insurance backed guarantees they provide disaster recovery and business continuity options for cryptocurrency businesses and enable consumers to enter this exciting market safely. Hundreds of companies are using Coincover's platform, including wallet providers BitGo, Curv and Fireblocks, with millions of potential end-users protected through its technology.
Coincover has now raised $9.2 million in Series A funding to rapidly scale growth. Element Ventures led the round, along with participation from DRW Venture Capital, CMT Digital, Avon Ventures, Valor Equity Partners, FinTech Collective, "Susquehanna Private Equity Investments, LLLP" and Volt Capital. Together with £390,000 follow-on equity finance from the Development Bank of Wales, the funding will be used to drive awareness of the product offering and grow the team so that Coincover can support more of the crypto market.
David Janczewski, Co-founder and CEO at Coincover, said: "Crypto can be complex and confusing and people have valid fears around the safety of their funds. With Coincover, we are providing a fundamental building block for a rapidly maturing market by ensuring that people can be protected against making a mistake that can end up costing them thousands. This investment means we can rapidly scale our growth to market and consumer demands, and in doing so ensure more people can invest in crypto safely."
Ashley Cooper, Angels Invest Wales Lead Investor and Chairman of the Board at Coincover said: "It has been an amazing journey for Coincover since our syndicate lead the seed funding round in 2018. Being able to access the AIW Co-Fund for early funding was pivotal to allowing Co-founders David and Adam, and their early team, to refine and market test the proposition and to achieve initial product-market fit prior to commercial launch in 2020. Since launch the business has scaled rapidly with massive growth in team, customers and ARR. We look forward to working alongside the incoming investors to help deliver on the huge market potential by becoming the global safety standard for cryptocurrency. "
Steve Holt, Director of Angels Invest Wales said: "With a fantastic management team, Coincover is building the infrastructure that will allow crypto to reach mass adoption.
"Having reached our investment limit, our exit has paved the way for Element as funders of some of the very best companies that are building tomorrow's financial technology to give Coincover the opportunity to scale-up with Series A funding.  As early stage investors, it has been an honour and privilege to support David and the business angels on their journey to date particularly as it is such a great success story for Cardiff as a prospering centre for crypto. We will also retain some shareholding to benefit from the future growth of the company."
Rhian Elston is Investment Director for the Development Bank of Wales. She said: "The Wales Angel Co Investment Fund was created to encourage more angel investing in Wales and build more angel syndicates. Achieving our first exit is a really positive way to demonstrate the benefits of angel investing. The fund has played a key role in supporting the start-up of the business and  has now created the room for larger institutional investors to lead the next stage of growth.
"There is always an element of risk with early-stage funding but this is a landmark exit for Angels Invest Wales as they have created the room and availability of shares for larger institutional investors to back the long-term growth of Coincover.  It is also a great longer-term opportunity for our specialist technology investment team to continue to support the scaling-up of Coincover as a equity-funded Welsh start-up."