---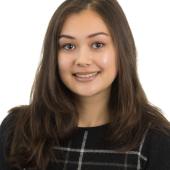 Campaign Executive
Updated: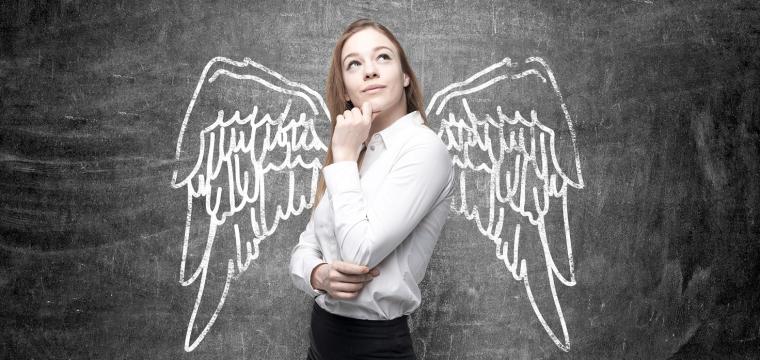 If you need external funding to get your start-up off the ground or to the next stage, attracting an angel investor could be your best bet. Read on to find out what exactly an angel is, the advantages of angel investment, and if it could be a good way of financing your business.  
What is angel investment and who are angel investors?
Angel investors, also known as business angels or angels for short, are generally high net worth individuals who use their own money to invest in small businesses and their own judgement in making the investment. In return for the capital they provide, they usually take a minority equity stake in the company. Their hope is that the business will grow significantly and their shares will increase in value. (If you want to learn more about equity financing, read our blog post, What is equity finance and how does it work?)
Angels tend to have strong business or professional experience. Often, they're successful entrepreneurs or former entrepreneurs themselves, or have held executive positions at large companies. There are various reasons they may invest – the most obvious one being the potential to make money if your business is successful. But it's frequently due to some of these factors too:
They find it rewarding. Many angels are keen to use their experience, skills, and contacts to guide and support the next generation of entrepreneurs and help them grow their businesses.
They want to give back. Angels often have a desire to 'put something back in'. Investing their money into local businesses means that they're helping to promote economic growth and entrepreneurship in their region.
It's a way of supporting the causes they're passionate about. Some angels make investments in order to bring about positive social and environmental change, as well as to make a financial return. For example, they might focus on sectors such as renewable energy, sustainable agriculture, or healthcare. This is referred to as 'impact investing'.
Business angels can invest on their own, but most often they invest as part of a group of angels, known as a syndicate. This enables them to pool their finance so they can invest larger amounts in a business or take part in a greater number of deals. It also means that there's more expertise and experience at hand to support and mentor the companies they invest in. The syndicate is usually led by a 'lead investor', who plays a more active role than the other angels. This generally includes coordinating the syndicate, negotiating and finalising the investment terms, and maintaining the relationship with the company after the investment (which might involve sitting on the board).
It's common for angels to co-invest alongside other funding sources, including grants, loans, other types of equity finance, other angel syndicates, and angel co-investment funds. They might make a one-time investment in a business or provide multiple rounds of investment.
The amount angels invest is typically anything from £5,000 to £500,000, but can be higher if multiple investors come together.  
At what stage do business angels invest?
A key source of risk capital, angel investors usually invest at the early stages of a company's development, when other finance providers won't. Many of the successful businesses we know today wouldn't have got off the ground without angel investment.
Angels often fill the gap between the very early financing provided by family and friends and professional venture capital funds. They tend to invest in start-ups that are looking to raise their first official equity funding to support hiring key staff, market research, product development, or other preliminary operations. They may provide follow-on money in subsequent funding rounds.
What do angel investors look for?
Early-stage investments can come with a high level of risk. To make the risk worth it, angel investors need to see that there is the potential for a high reward further down the line. Investors will each have their own specific investment criteria, but these are a few things that they normally look for in a business:
An ambitious founding team with the right skills and experience to execute on the business idea

A product that solves a real customer pain

A large market opportunity and the potential for significant growth

A well thought out business plan which sets out how you intend to grow the business, how much finance you need, and how you'll use it to achieve your goals
What are the advantages of angel investment?
Angel investment can be one of the most attractive sources of funding for a start-up. Here are some of the main advantages of this type of financing:
Availability and flexibility
External finance options can be more limited for a very early-stage company. Without a track record or collateral, it can be difficult to secure funding from banks, and many venture capitalists also tend to invest a bit further along in the start-up journey. Angel investors are willing to take a calculated risk and are often flexible with the amount of funding they can provide.
Freedom from debt
Angel investment is typically equity finance which, unlike debt, doesn't require you to make regular repayments. This means you can channel more money into your business. The lack of repayment obligation is one of the reasons why equity finance can significantly accelerate growth. To learn more about the differences between debt and equity, read our blog post, What is the difference between equity and debt?
Access to expertise and connections
Many angels want to be actively involved in the businesses they invest in, for example by providing mentorship or serving on the board of directors, and are keen to put their knowledge and skills to good use. As we've mentioned, angels are often seasoned entrepreneurs or business leaders, and the right one could bring hugely valuable experience, expert guidance, and market contacts to your company. Their non-financial contribution is referred to as 'smart capital'.
Follow-on investment
There's a good chance that angel investors will be prepared to put more money in later on, especially if they work in a syndicate and are able to pool their finance to bring you further funding.
Patient capital
Unlike venture capital, angel investors tend to be less focused on seeing a rapid return on their investment. They support a business through its growth journey and generally exit over a longer timescale. That's why their funding is often considered to be 'patient capital'.     
Is angel investment right for your company?
Angel investment can have significant benefits and can help a business to achieve substantial growth, but it's not right for everyone. Angels look for companies that can demonstrate high growth potential and will usually want to see that you've thought about an exit strategy.
Angel funding involves selling a stake in your business, so if you want to retain full ownership, then this isn't the right option for you. But it's worth bearing in mind that angels take a minority stake and generally only ordinary (rather than preference) shares. Their interests tend to be aligned with yours, and they work with you to help your company succeed. Given both the cash injection and smart capital they could provide, selling a stake in your company might be a very good move.
If you decide to try and raise angel investment, then it's important to find an angel that is well suited to you and your company. These are some factors to consider:
If they're interested in being a lead investor

How heavily involved you want them to be

What value they can offer beyond the money, such as expertise and contacts

If they have any other investments or experience in your sector

If they often participate in follow-on funding rounds

If they're a good fit for your brand and culture

If you can get along with them and have a good working relationship
Angels Invest Wales
Angels Invest Wales, part of the Development Bank of Wales, is the biggest angel network in Wales. We connect experienced investors with Welsh businesses seeking private investment through our digital platform. Businesses can upload deal information to the platform, showcasing directly to registered high-net-worth individuals. Find out more by visiting our page, Angels Invest Wales.
To find out more about why people become angel investors, check out our blog post, Why become an angel investor?