Marketing and Communications Director
"I lead our communications, marketing and facilities teams here at the Development Bank of Wales."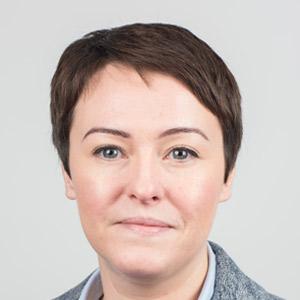 I joined the company in 2002 in a customer-facing role before being promoted to head of services in 2009. I set the strategic direction of Group communications and stakeholder engagement activity along with technology and infrastructure projects.
My most recent work has involved delivering the corporate identity and brand strategy for the Development Bank. I also led the implementation of a Microsoft-based Customer Relationship Management System and the outsourcing of the Group's ICT infrastructure support. 
Prior to Development Bank of Wales, I spent five years as a team manager at Education Learning Wales (ELWa), the body formerly responsible for post-16 learning in Wales.  
An English graduate from Aberystwyth University, I am a board trustee of the RSPCA in Cardiff and the Vale of Glamorgan and social media enthusiast.