Region

South Wales

Type of finance

Equity

Business need

Developing a tech venture

Size

SME

Investment

Over £1 million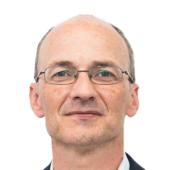 Senior Investment Executive
Ceryx Medical is a Cardiff-based health tech start-up, and the revolutionary minds behind a unique bioelectronic technology that could change the way heart diseases are treated.
In 2016, two professors decided to merge their extensive expertise in heart failure and medical devices to create a device to restore the natural patterns of communication between the heart and lungs, to improve cardiac function and bring significant therapeutic benefit to patients with cardiac diseases.
Ceryx Medical was born and comes with exciting ambitions that could change millions of people's lives. So, who are the people behind the science and what are they hoping to achieve?
The brains behind Ceryx Medical
Professor Alain Nogaret, who is Professor of Condensed Matter Physics at the University of Bath and has spent over 28 years exploring the physics behind biology, met world-leading physiologist Professor Julian Paton at a conference event.
Julian, who has over 32 years of integrative physiology experience that has led to paradigm shifts in the understanding of the circulation in heart failure and hypertension, began studying the relationship between the heartbeat and respiration more than a decade ago.
Dr Stuart Plant, who worked for GE Healthcare and most recently with IP Group, where he spent eight years handpicking the most exciting technologies emerging from UK, US, Australian and New Zealand universities, came across the project at the University of Bath where he met Alain and was excited at the prospect of developing a life-changing medical device.
Following discussions between Stuart, Alain, and Julian, Ceryx Medical was formed, and they spent the following six years turning their ambitious concept into reality.
The science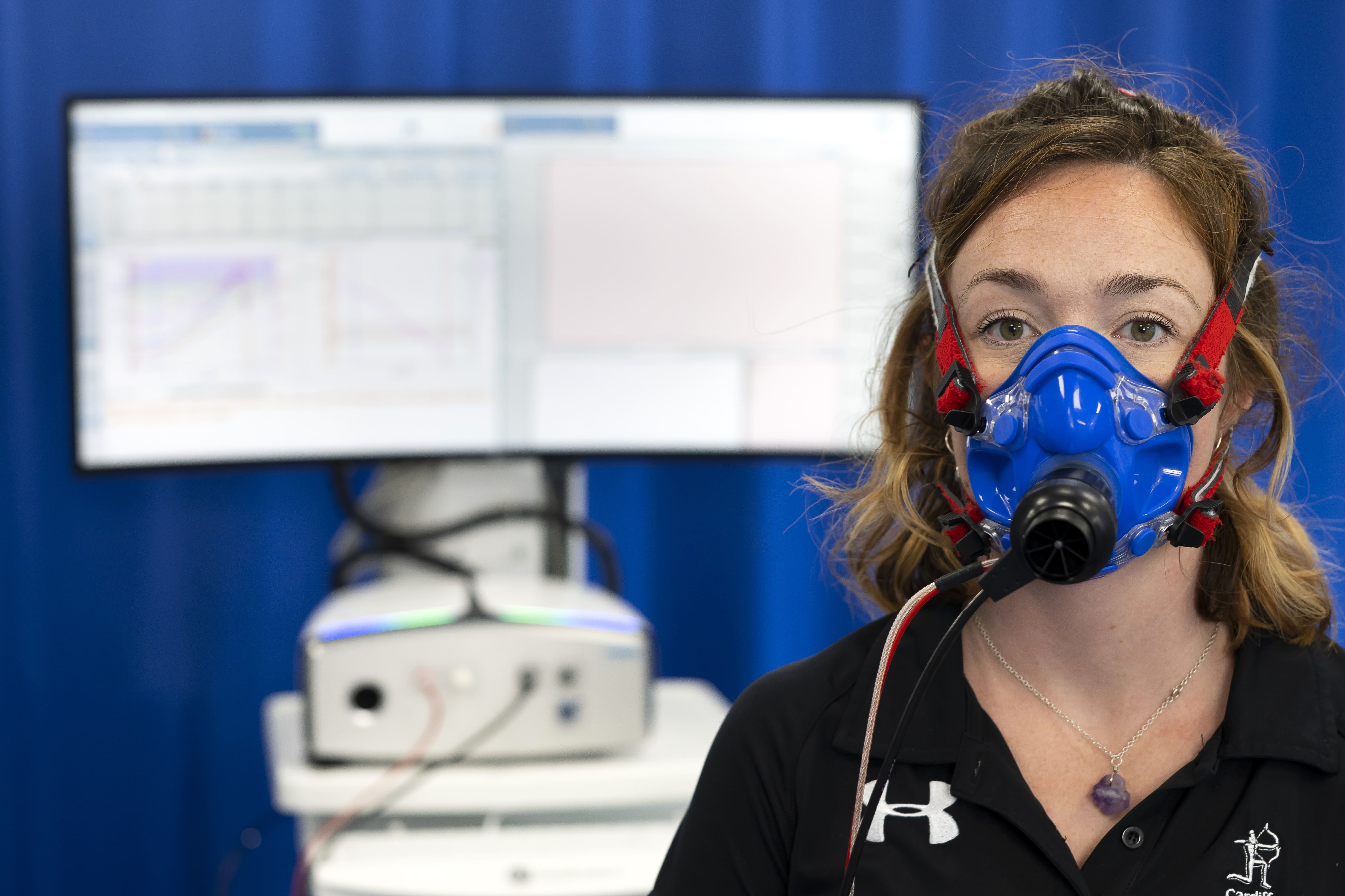 The need for disease prevention is clear when presented the data; an estimated 26 million people suffer from heart failure globally and caring for these patients accounts for two per cent of healthcare budgets, around £100 billion every year.
With optimal medical therapy, mortality rates are 50% five years from diagnosis, and current therapies can do little to prevent disease progression.
Ceryx hopes to change those stats. Their medical devices, which are integrated into our homeostatic systems, defined as the process by which your body maintain stability while adjusting to changes such as anxiety, stress etc, can interpret physiologic signals and create a natural response in real-time, simulating the body's natural functions.
This treatment can be used to restore normal function in heart failure, hypertension, spinal cord injuries and endocrine disorders such as diabetes.
In a healthy body, the heart and the lungs are linked, and their function is co-ordinated to maximise performance. The heart and lungs receive multiple inputs which influence their functions, which stimulates an increase in heart rate and respiration. Whereas cardiac diseases such as heart failure disrupts the communication between the heart and lungs, and thus reducing their performance.
The creation of Cysoni
Ceryx's device - Cysoni - looks to replicate the natural interaction between heart rate and breathing, prompting the heart to beat as its user breathes. Cysoni's ability to listen and respond to the body is considered a real step forward in the treatment of patients with serious heart conditions.
Following Professor Paton's move to Auckland in 2017, to become Professor of Translational Physiology and Director of Manaaki Mānawa Centre for Heart Research, an opportunity opened up for Ceryx to explore the effectiveness of Cysoni on sheep suffering with heart failure. New Zealand, much like Wales, is famous for its sheep population.
Following the pre-clinical trials, the data showed a dramatic improvement in directly recorded cardiac output in heart failure, and this has now been published in the international journal, Basic Research in Cardiology.
The team's studies found the heart rate variability in synchrony with respiration pacing increased cardiac output by 20%, compared to contemporary pacing. This increased output led to a significant decrease in heart failure-associated symptoms such as apnoeas, and significant improvements in performance during exercise.
Cysoni helped reverse the adaptive response to pressure or volume stress, restoring the T-tubule structure that is essential for force generation, with the repair of the cardiac damage indicative of heart failure particularly exciting.
Professor Paton said: "We are delighted to have our data published, and hope that the advancements we are making in cardiovascular treatment will excite the global healthcare community, as well as giving hope to patients themselves. Five years of rigorous testing have led us to the stage of being ready to begin clinical trials later this year."
Professor Gianni Angelini, British Heart Foundation Professor of Cardiac Surgery at the Bristol Heart Institute and the National Heart and Lung Institute, Imperial College London, said:
"This is a very important result because current pacemakers never give us such a large improvement in cardiac pumping. If this translates across to humans, it may define the way we pace hearts in the future."
While the data provided exciting results, the next step for Ceryx Medical was to incorporate their medical device to fit into a pacemaker, in order to achieve its goal of beginning the process of obtaining human data.
Following extensive discussions, Ceryx were able to make an agreement with a company in Australia to develop a human version of the pacemaker and signed an agreement with a German manufacturing company to complete a human study. If successful, Ceryx will look to licence the device for temporary pacing for patients' post-surgery.
Influential appointment
In April 2022, Ceryx attracted a leading medical devices entrepreneur to its board following the appointment of Chas Taylor as Chairman of the Cardiff-based company.
With decades of experience in developing and leading medical device companies, including three international cardiovascular businesses – MedNova, Novate and Veryan - where Taylor founded and exited, raising over £100m in capital during the process.
Mr Taylor said: "Very few devices have captured my attention in the way this has. The Ceryx technology has the potential to improve cardiac output and enhance cardiac repair in heart failure patients.
"Stuart and the team have done an exceptional job so far, and I'm delighted to be associated with this exciting project."
The appointment of Mr Taylor was the latest in a series of moves to further build momentum as the company prepares for the first in-man trials of its cardiac rhythm management device.
"This is a hugely exciting time for us, as we near the final and most important pre-commercialisation stage of our journey," said Dr Plant.
"We know we have managed to create a genuinely ground-breaking technology, and we're confident that it is set to offer a much brighter outlook for cardiology patients."
Seed funding investment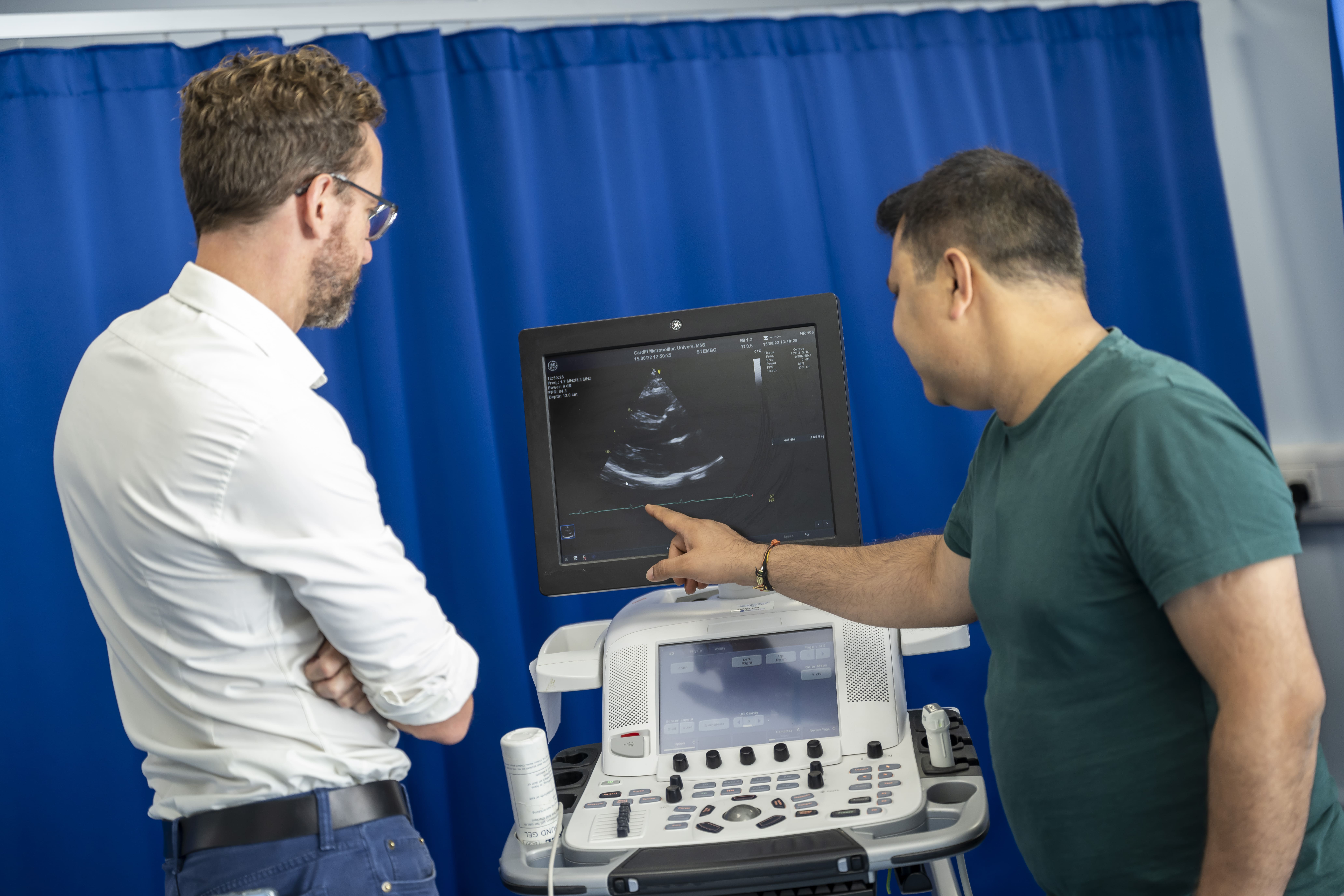 In May 2022, Ceryx Medical raised £3.8m in seed funding involving the Development Bank of Wales, Icehouse Ventures, ParkWalk Advisors, Business Growth Fund, and a consortium of Angel investors.
The announcement confirmed the funding would be used to commercialise its unique cardiology technology, while commencing its first in-human clinical study of Cysoni in Cardiff and New Zealand this year.
Dr Stuart Plant, CEO of Ceryx said, "Our studies have found that Cysoni's way of pacing the heart increased cardiac output by 20%, when compared with monotonic pacing.
"The benefits of this for cardiology patients are potentially life-changing and life-extending, because as well as enabling the heart to work more efficiently, Cysoni also repairs the structure of single heart cells. It is a huge scientific breakthrough."
"All the signs point to Cysoni being capable of not only making daily life better for those with heart problems, but also of improving the prognosis for even the most seriously ill cardiology patients.
"This latest round of funding will enable us to develop our technology for human use and embark on the next phase of rigorous testing."
With over 26 million heart failure patients worldwide, and around 50% passing away within five years of diagnosis, Ceryx hopes that there will be a global use of Cysoni over the next five to 10 years.
Dr Richard Thompson, Senior Investment Executive at the Development Bank of Wales, said: "We are hugely impressed with the progress made by Ceryx Medical.
"The lifesaving potential of Cysoni and related developments cannot be overstated, and we are eager to see how Ceryx's technology performs as trials continue for this pioneering Welsh MedTech company.
"We're pleased to have supported them with our equity investment, and to have co-invested alongside such a strong syndicate."
The Ceryx team will work alongside scientists from the Universities of Auckland, Bath, and Bristol to begin in-human trials in the UK and New Zealand in the final quarter of 2022. If successful, we could be closer to a new medical device that could change millions of people's lives.