Region

South Wales

Type of finance

Equity

Business need

Growing a business

Size

SME

Investment

Over £100,000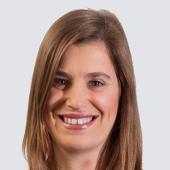 New Business Director
"Being able to focus on the growth of our company without the burden of a loan is brilliant. This investment is going to support our expansion over the next few years as we grow our product range and promote the Jöttnar brand. We're able to hire more staff and work on new designs and know we have the finance in place for our growth strategy over the next few years."
Jöttnar was founded in 2013 by former Royal Marine commandos Steve Howarth and Tommy Kelly who specialised in mountain and extreme cold weather warfare. 
They were serving together in the Norwegian mountains during a fierce Arctic winter when inspiration took hold: the development of technical outdoor clothing that would protect against the most extreme weather.
They received an equity investment from us to support their expansion plans.