A top 5 UK equity investor*, we can provide equity up to £5 million to businesses based in Wales or planning to move here.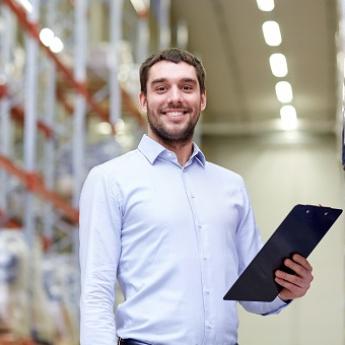 Equity investor in the UK
Equity investment up to £5 million
Flexible funding structure suitable for your growth plans
Dedicated local portfolio team with experience of growing and exiting businesses
Value-add investor with a strong network of non-executive directors and advisers
Established network of co-investors and other funders
What do we mean by equity?
Equity finance is a way of raising capital by selling shares in your business. Unlike loans, you don't have to worry about making repayments, so all the finance you raise can be put towards achieving your growth plans.
For a more detailed explanation of equity, please read our blog post, What is equity finance and how does it work?
Why should your business consider equity?
Allows you to quickly take advantage of opportunities which you might otherwise miss by self-funding your business
Can be an effective way of enabling faster growth and long-term value creation
Carries no repayment obligation 
Investors will bring added value in the form of expertise, knowledge and contacts
Finding the right investors
With years of experience and a track record of delivery, we back companies in all sectors and at all stages of development. We're a funding partner who can provide follow-on investment as your business grows, and will work with you to help your company succeed. 
We can combine equity and loans to deliver a bespoke funding package for your business. We also co-invest and work closely with a range of intermediaries including banks, other funders, and company advisers, to ensure that you get the complete funding you need. 
What can equity support?
An effective way of growing your business can be to sell more in your current market. To achieve this, you may need to:
Increase marketing and advertising
Expand distribution channels 
Improve operational efficiency 
Equity finance can enable you to develop your infrastructure and expand resources, helping you to gain a bigger piece of an existing market.
If you want to grow your business by selling into new geographic areas or targeting new customer segments, you'll need capital to cover the costs. These can include:
Marketing and sales resources 
Production and distribution 
Modifying or updating products
We can provide the financial support and know-how to help you develop and implement your expansion strategy successfully. 
Product development can help you to stay current and drive your business forwards. It may involve:
Improving your products for existing markets
Developing new product lines for existing markets
Introducing new products to enter new markets
Updating products to meet new legislation or regulations
Equity investment can be the ideal funding option in these cases, giving you capital and expertise to pursue your product development strategy. 
Are you looking to buy a business or cash out? We provide equity finance to support a range of transactions, including:
Management buy-outs
Management buy-ins
Partial exits 
We have a wealth of experience in structuring finance for such transactions and empowering management teams to succeed.
Ready for equity?
We invest in businesses with the potential to grow, who can demonstrate the following:
Ambitious management teams
Operating in a growing market
Have a competitive advantage
Have a strong business plan and clear business model 
We'll need to see:
Business plan summary (growth and exit strategy) 
Historic accounts (up to two years if available)
Monthly Integrated Forecast (three years inc. profit and loss, cash flow and balance sheet)
Up-to-date management information
What if I don't have all of these right now?
Not to worry. You can either start your application and save your progress for later, or submit and send us the supporting documents when you're ready. 
Once we have everything we need, we'll make a decision as quickly as possible. You can find out more on our process and timescales page. 
We provide equity for businesses at all stages of growth - so whether you're a start-up, early stage or established company, we can support you with the funding your business needs.
For pre-revenue tech start-ups based in Wales, we have specific funds and a dedicated Technology Venture Investments (TVI) team. 
Want to know more?
If you are interested in equity for your business but want to know more, get in touch and we will put you in contact with one of our equity specialists.