---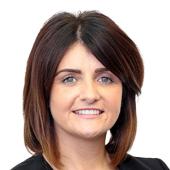 Property Development Executive
Published:
Updated: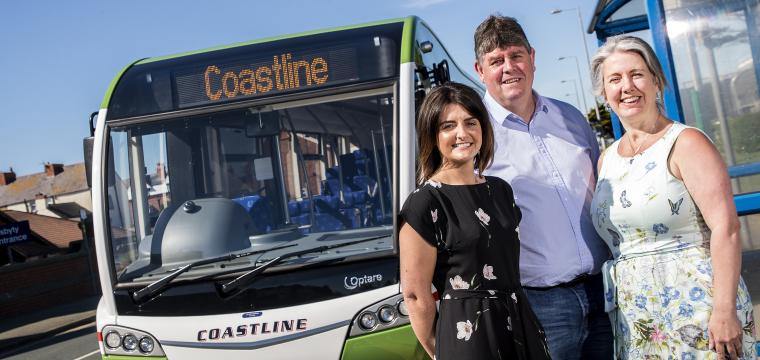 JWS Cars Limited, trading as Coastline Coaches, has taken delivery of two new service buses as it prepares to begin two new service bus contracts with Denbighshire County Council. 
Loans totaling £100,000 from the Development Bank of Wales and HSBC will enable the family-run business to upgrade its depot in Fford Las, Rhyl to accommodate the new vehicles and further develop its private hire, taxi and coach tour services. Coastline Coaches can also provide executive cars for corporate and business travel. 
The two new Optare buses are both DDA approved and wheelchair accessible. They will service the 55 and X5 routes which run between Ruthin, Corwen, Llangollen and Wrexham, along with route 40 which includes the 61 and 56 routes from Denbigh to Rhyl. 
Established in 2004, Coastline Coaches is run by Director Wendy Parker and Transport Manager Les Peake. With 30 employees, they have 24 vehicles in their fleet and 14 owner drivers.  
Les Peake said: " We are an ambitious company always looking for the best value for our clients. This latest investment will enable us to expand our availability to a growing industry by capitalising on the support provided by HSBC and the Development Bank of Wales.
"We are particularly grateful to HSBC and our relationship manager, Gavin Jesse for introducing us to the team at the development bank because together they've given us a cash injection that has been tailored to meet our needs. It is also reassuring to know that they are on-hand whenever we need support and the whole process was really quick."
Martin Lyons, HSBC's Area Director for North Wales, added: "We've been working with JWS Cars for around 18 months and in that time the business has gone from strength-to-strength, evolving from a taxi firm into a business that offers bus tours and school trips. This latest round of funding will help the business continue to grow and we look forward to supporting it in its future endeavours, including pursuing and securing new contracts."
Anna Bowen is an Investment Executive with the Development Bank of Wales. She added: "Our investment in Coastline Coaches is a great example of how we can work together with other local funders and business advisors to secure the best deal for the client. Together with HSBC, we have structured a package that will provide a strong platform for future growth." 
Clive Barnard, a Relationship Manager at Business Wales, commented: "We were delighted that Coastline Coaches engaged so enthusiastically and benefitted from our Bus Operator support programme. The project brought together Business Wales, the Development Bank of Wales, Welsh Government and other key stakeholders with the aim to provide a range of targeted support to the sector. It is operators like Les and Wendy who will ensure the quality of services in Wales are fit for the future."