---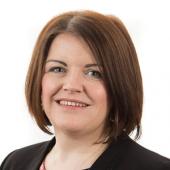 Operations Manager, Self Build Wales
Published:
We share relevant third party stories on our website. This release was written and issued by Capital Law.
In the New Year Wales will see the launch of an exciting new fund enabling people, struggling to get a foot on the property ladder, to finance the building of their new home.
The £40 million scheme, called Self Build Wales, aims to diversify the housing market by making self and custom build more achievable. Capital Law is delighted to have been chosen to provide legal support on this pioneering, flagship partnership between the Welsh Government and the Development Bank of Wales.
The Development Bank will fund the scheme and work in partnership with the local authorities, responsible for making a series of serviced plots of land ready for development and available to purchase.  The general public will be able to apply to local authorities to buy plots and the Development Bank will offer loans to fund the plot purchase and development. The loans will be repaid once the build is complete and the property mortgaged.
Each of the prospective homeowners will choose their own building contractor, and their new home will be constructed in accordance with a pre-agreed and pre-approved set of bespoke designs from the scheme's exclusive Design Guide.
The Development Bank have secured interest from local authorities from across Wales, which will ensure the scheme is a truly inclusive fund for eager homeowners throughout the country.
Our Banking & Finance, Construction, Financial Services and Commercial teams have joined forces to deliver the expert guidance required to set up such a scheme, and will continue to do so after its introduction later this year.
Christopher Agius heads up our Banking & Finance team, made up of corporate, property, and development finance specialists. He has been leading the tender process prior to appointment, and project managing the delivery of the various elements of advice DBW require to deliver the scheme.
"We are delighted to be involved in Self Build Wales, which will not only democratise self-build and diversify housing but also provide new opportunities for small construction businesses.
"Assisting Development Bank of Wales on such an innovative project has been really exciting. By pooling the expertise of our lawyers across different teams, we've been able to provide a tailored service including the production of security and construction documentation, key regulatory advice and up-to-date GDPR guidance."
Emma Phillips, Operations Manager at Self Build Wales said:
"This is a novel and ambitious scheme designed to make self and custom build affordable and accessible to a broader range of people by removing some of the barriers around finance, planning and project management.
Having the right calibre team in place to provide legal advice has been vital as we work towards launch, and we are pleased to have appointed Capital Law who have been diligent in their support. We look forward to continuing the partnership as we move into the delivery phase and support as many people as possible into home ownership."