---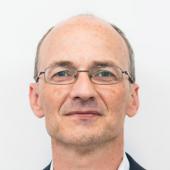 Senior Investment Executive
Published:
Development Bank of Wales backed healthcare company Forth have successfully created an at-home laboratory antibody test for Covid 19. The finger-prick test is the first to meet the UKs MHRA guidelines, which means it can now be used by the public. Blood samples can be taken at home and are then posted to be analysed in a laboratory to confirm the presence of Covid 19 antibodies.
CEO Sarah Bolt said she's proud to have been able to focus Forth's efforts on helping the fight against the coronavirus pandemic:
"We really believe in helping the community and supporting health and well-being through accurate, MHRA standard testing. With the WHO and the Welsh and UK Governments emphasising the need for accurate and fast antibody testing. As soon as we entered this crisis we knew we wanted to make a positive contribution in helping to defeat this disease. Accurate track and testing of the virus has been proven to help flatten the curve and in some countries defeat Covid 19. We are grateful to Abbott Laboratories who have developed the test assay and our lab partners, Eurofin who have validated its use for finger-prick samples, to allow us to make this available as soon as it met the high validation criteria set out by the MHRA."
Antibody testing is considered important to identify those people who have already had the disease but may not know it. For most people, Covid 19 is a mild illness with similar symptoms to other respiratory illnesses like the common cold or flu. A percentage of people also contract the disease but show no symptoms. Being able to identify who has already had the disease helps scientists and doctors to monitor the spread of the infection and confirm whether or not having already contracted Covid 19 gives someone immunity to further infection.
The finger prick test is a lab analysed test to check for the presence of Covid-19 IgG antibodies which develop after exposure to the virus. This is different to the rapid antibody tests which have so far proven to be unreliable. The test offered by Forth meets the required MHRA guidelines of more than 98% specificity and sensitivity, and has CE marking. All finger prick kits can be purchased online with the samples taken in the home or workplace, before being sent away for analysis. The antibody test is currently available for over 18s.
Dr Richard Thompson, Senior Investment Executive at the Development Bank of Wales said: "This is a really exciting development by Sarah and the team at Forth. As a company, their focus has always been on improving and optimising people's health and well-being. To launch home antibody test which meets MHRA guidelines so quickly is an impressive achievement. We have all seen so much new coverage confirming just how important this is in the fight against Covid 19."