---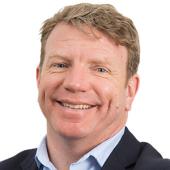 Chief Executive
Published:
Updated:
Economic Intelligence Wales (EIW) publishes latest report on medium-sized firms and Welsh business structure
More can be done to encourage the development of small and medium-sized businesses according to the latest research into medium-sized businesses and Welsh business structure by Economic Intelligence Wales (EIW).
Established in 2018 as a collaboration between Cardiff Business School, the Office for National Statistics and the Development Bank of Wales, EIW monitors the activity of Welsh SMEs, factors affecting their development and the progress of the regional economy.
Published today (21 November), the latest report from the research unit states that Wales, in similarity to other parts of the UK, has a relatively small number of medium and large firms in the business structure compared to smaller firms. By virtue of their size, these firms make a disproportionately important contribution to the regional economy in terms of turnover, employment and productivity.
However, the report has found that medium-sized enterprises have recorded relatively low rates of growth in enterprise count and share during the past five years, providing some evidence of low rates of business evolution into medium-sized firms.
The report presents comparisons between Wales and the UK and other devolved administrations and regions, as well as between the UK and EU countries. The comparisons are in terms of distribution of enterprises and performance of companies of different size classes in terms of productivity.
The report suggests that in the contemporary Welsh economy, it is important for interventions to encourage productivity growth and innovation irrespective of firm size.
Welcoming the publication of the report, Giles Thorley, Chief Executive, Development Bank of Wales, said: "We must continue to focus our investments on micro, small and medium-sized businesses, and will work with Welsh businesses and other partners to encourage growth, innovation and progression between and within business size classes. 
"Through the work of EIW, we will continue to focus on the unique issues facing the Welsh economy and its SMEs and ensure that we have the right mix of funds to invest in Welsh businesses. That's why EIW's accurate and timely assessments of the state of the Welsh economy are so important; the data helps us to maximise our impact on the Welsh economy by structuring our funding packages to meet the needs of entrepreneurs and micro, small and medium-sized businesses. "
Max Munday, Director of Welsh Economy Research Unit at Cardiff Business School said: "This report suggests that medium-sized firms are an important component of the contemporary regional economy. Wales performs relatively well compared to the UK as a whole in terms of employment and output in medium-sized firms. However, there is a need to understand those factors that determine the evolution of firms from small to medium-sized. "
To read the full report, go to developmentbank.wales/other-services/economic-intelligence-wales