---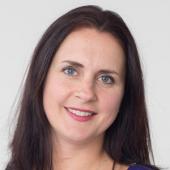 Investment Director
Published: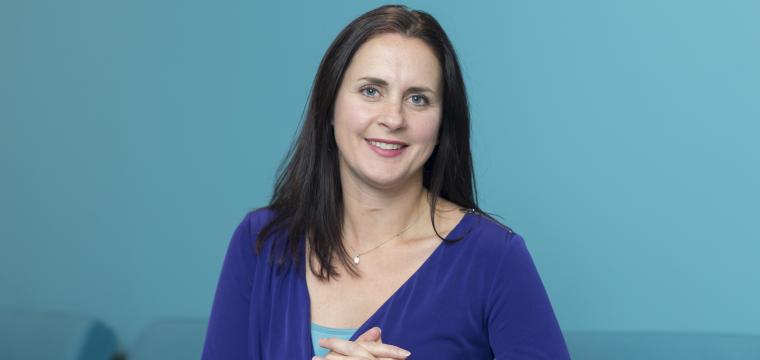 Rhian Elston is an Investment Director with the newly formed Development Bank of Wales. She says that Wales really is the place to be for corporate investors…
Just two hours west of London is a new world of opportunity. A growing, vibrant business community is increasingly attracting the attention of corporate investors. Welcome to Wales. 
Here in Wales, we've got a great story to tell. New opportunities, new ventures and new partnerships are driving innovation across Wales as we see increasing demand from corporate investors who are keen to capitalise on what we have to offer.
In fact, according to research by analyst Beauhurst, equity investments in Wales for the 2016/17 financial year were up by 30%, while in 2017 so far more than 42 equity investments had been made across the country. I am pleased to say that over half of those deals involved the development bank, as a sole or co-investor.   
In addition our investment levels have nearly doubled in the last five years from £31 million in 2012/13 to £56 million in 2016/17 and this has been matched by a growing customer base and 1:1 ratio of private sector leverage. Our £500 million has been matched by some £600 million from private investment meaning a total of £1.1 billion has been invested in the Welsh economy since our launch as Finance Wales in 2001.  Our ambition is now to facilitate a further £1 billion investment in Wales in the next five years.
Connecting people and places
It's our rapidly expanding technology sector that is proving to be of particular interest to investors. A number of factors have combined to support this drive, which is happening in a political environment where encouraging regional investment has become a notable UK government priority.
Private equity firm LDC's decision in 2016 to set up its first office in Wales, with a mandate of investing up to £100 million per deal in growth-focused SMEs and mid-sized businesses, gave a real boost to investor confidence. Figures from the British Venture Capital Association support this with equity backed Welsh businesses now having a collective turnover of almost £1.5 billion and nearly 8000 employees.
Corporate and institutional investors are seeing Wales as a good place to do business. The infrastructure that's required to help start-up businesses get off the ground and begin to fly has taken a quantum leap forward in Wales in recent years.
Recent movements like Be the Spark, which brings together leading figures from business and academia are part of this dynamic environment. The Cardiff arm of Entrepreneurial Spark, which is part of the world's largest free people accelerator for early stage and growing ventures, and the business incubators supported by Welsh universities are making a tangible difference to the way in which business ideas become successful commercial ventures.
Importantly, there is a proliferation of business industry groups across the country, such as Business Wales, IOD Wales, CBI Wales and FSB.  Together we are working to ensure that the right support is available where and when it is needed from business accommodation, through to advice and the all-important funding. 
We all share a very real commitment to making sure that the conditions in which growing businesses can thrive are firmly in place.
Supporting innovative technology ventures
With funds secured for the next six years, we are particularly keen to invest in start-up, early stage or established companies looking to develop and exploit technology.  Around 80 tech businesses have benefitted to date from our venture capital to finance pre revenue research and development costs.
Our Wales Technology Seed Fund offers quick and simple early stage funding and has helped to develop the technology base in Wales which can mature to receive  follow-on investment from our main-stream funding This often includes co-investment from venture capitalists and, more recently, trade investors. Paypal, Intu, Munich Re, Hoya-Pentax; just a few of the corporate investors we've worked with.
Our combined support is helping businesses scale up.  
For example, we've invested multiple times in Swansea-headquartered customer experience technology firm Vizolution over the last four years. They've recently been named at number 259 in Deloitte Technology EMEA Fast 500. They have grown extremely quickly from a standing start to the point in October 2017 where we were part of an equity co-investment with HSBC Ventures worth a total of £5 million.
Similarly portfolio  company  Cloud IQ, which provides Conversation Rate Optimisation (CRO) e-commerce platforms raised £4m in July last year from a group of investors including the development bank and US 'on-line payments'  giant PayPal. While the now AIM listed medical device company Creo Medical which has pioneered surgical endoscopy devices, received backing from Hoya-Pentax.
The involvement of such top tier investors provides the clearest possible validation of the business plans that these firms are now taking forward, and that Wales is the right sort of place for them to be doing so. With over 80 businesses in our tech portfolio alone, there are dozens of exciting early stage businesses already catching the eye of corporate investors and venture capital houses alike.
The fact that operating costs are significantly lower in Wales than in London provides another pull for corporate investors, who can therefore get more for their money, while the high quality communications and infrastructure that is essential for modern business operations is on a par with any other part of the UK.
A great place for work and play…
Wales boasts a lifestyle that very few locations can match. It means that we benefit from the right environment to attract businesses looking to relocate and retain the sort of talented people that our growing businesses need to thrive. It is a great place to work and play with vibrant cities, beautiful countryside and wonderful beaches.
Wales really is a country rich in variety and opportunity. Here at the Development Bank of Wales, we are investing in the next generation of dynamic businesses and we'd love you to be part of our story.
At the Development Bank of Wales, we can offer loans and equity packages and follow-on investment up to £5 million right up to an initial public offering. What's more, we always encourage co-investment from syndicates, angels and high-net worth individuals. 
To find out more about co-investing with the Development Bank of Wales, please visit https://developmentbank.wales/about-us/co-investors