---
Deputy Fund Manager
Published: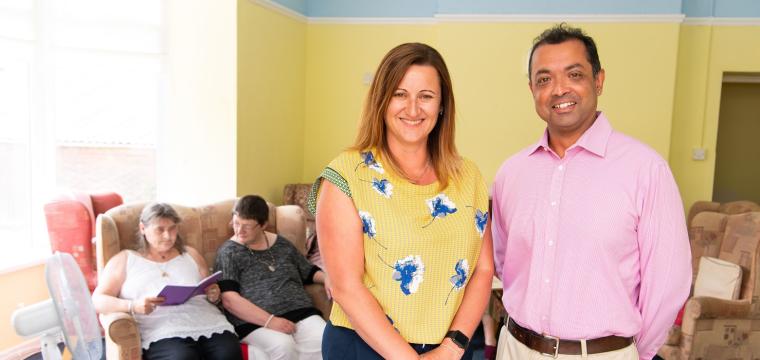 Maesteg Care Home in Mountain Ash has a new owner.
With micro loan funding from the Development Bank of Wales, a mortgage from Barclays Bank and personal funding, Doctor Neelanjan Bhaduri has purchased the business, which is home to 11 residents over the age of 65. The detached property is set in extensive mature grounds on the southern side of Aberdare Road.
Having been a residential care home for over 20 years, Maesteg Care Home is managed by Melanie Cryer and employs 17 local staff. The team provides 24-hour care, convalescent care and respite.
Doctor Neelanjan Bhaduri has acquired the business from Linda Ackroyd with immediate effect. He said: "Maesteg Care Home gives residents a home for life in their local community. Melanie and her team work hard to provide support and personal care with a caring and warm approach that is appreciated by the residents and their families alike.
"This  offers me the perfect opportunity to focus on providing high standard residential care for local people with best possible quality of life in an environment that is clean, comfortable, safe and welcoming.  
"I am very grateful to Rhiannon and the team at the development bank for their invaluable help and assistance. It is their flexibility and understanding that has enabled me to take advantage of this great business and lifestyle opportunity. "
Rhiannon Brewer is a senior investment executive with the micro loan team at the Development Bank of Wales. She added: "We can help professionals like Doctor Bhaduri to invest in business opportunities with flexible loans that are tailored to meet exact needs.
"The role of care is central to strong communities which is why Welsh Government has made care one of the foundation sectors supported by the Economic Action Plan.  It is always particularly rewarding to support businesses with social purpose as they play an important role in growing our economy inclusively, spreading opportunity and promoting well-being. We wish Doctor Bhaduri every success."
The Wales Micro-business Loan Fund is backed by Welsh Government. Loans between £1,000 and £50,000 are available for small businesses and sole traders based in Wales with repayment terms ranging between one to ten years.