---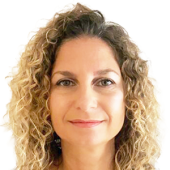 Portfolio Executive
Published:
Updated: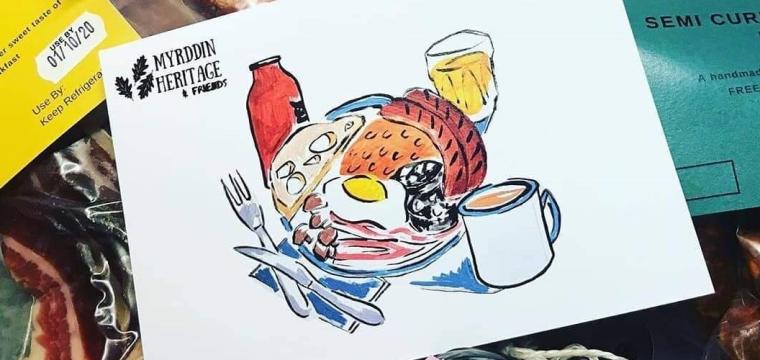 Bacon and sausages are on the menu for husband and wife team Tanya and Owen Morgan as they double production with a £20,000 loan from the Development Bank of Wales.
Having spent a year in Australia working on free range pig farms, the couple returned to Llandysul to establish 'Myrddin Heritage' in 2018. They rented a small holding with free range pigs and began producing quality artisan sausages and dry cured bacon.
Made from prime cuts and natural ingredients, the products quickly became popular with local restaurants and hotels. Working closely with other local businesses including Crwst, Calon Wen and Teifi Coffee, the Morgan's have now developed an online business during Covid-19 to also offer breakfast boxes for home delivery throughout Wales. Production has doubled in 2020 with around 15,000 sausages now being hand twisted and sold each month.
Tanya and Owen Morgan explained: "During our time in Australia, we worked on five different farms, met some amazing families who taught us so much about free range farming, and how to build a successful business, and of course, quite a lot about pigs!
"We returned home to Wales in 2017 armed with a plan and a passion to turn our dream into a reality. We now rear a variety of slow-growing pig breeds at our lovely smallholding, and use the prime cuts to produce our hand-made, free-range sausages, bacon and black pudding.
"Like many other local businesses, Covid-19 meant we had to think quickly about how we could sustain the business during lockdown and adapt to the new normal without compromising the qualities and tradition of what we are producing.
"We've worked really closely with other local food producers; around 20 of us are supporting each other and thinking creatively about how we can work together. It's this approach that has saved our business during lockdown and now given us a platform for future growth alongside our core customer base of restaurants and hotels. With the help of the Development Bank of Wales, we have been able to invest in the additional equipment needed to meet demand as consumers become increasingly aware of where their food comes from. Our love of farming and good food has turned from a hobby in to a successful business with a bright future ahead. We're also helping others like us so we're really grateful for the impact that the Development Bank of Wales has had."
Donna Williams is a Portfolio Executive with the Development Bank of Wales. She added: "One taste of the amazing sausages and bacon from Myrddin Heritage and we knew they were on to a winner! Like many other businesses, they needed an extra helping hand during Covid-19 but we're delighted to see how they've diversified and grasped the opportunity to develop the business alongside other local producers. Crwst is also a customer of the Development Bank so it is particularly pleasing to see them work together to maximise opportunities and develop a sustainable future. We wish them every success."