---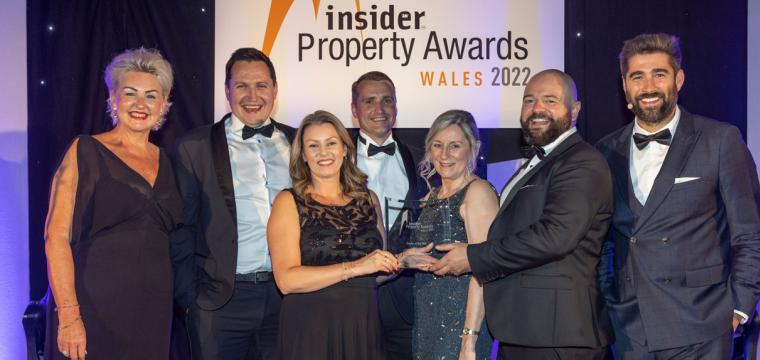 The Development Bank of Wales is pleased to be named Funder of the Year at Insider's Wales Property Awards 2022.
In the past year, our property team invested £44m into various development schemes across Wales including new homes in Cathedral Road in Cardiff, the Bryn Gobaith development in St Asaph, Denbighshire and Picton Yard in Swansea - bringing our total property investments made over the past decade to £199m.
Additionally, we have assisted 119 companies across 172 developments, delivering more than 1,800 new homes in Wales, while a total of 44,546 square feet of commercial space had been made possible through loans from our Wales Commercial Property Fund.  
Following on from winning Funder of the Year in 2020, the Development Bank has continued to adapt to the various challenges facing the industry, such as the impacts of Brexit and the disruption caused by the pandemic.
Fund Manager, Nicola Crocker said: "We're thrilled to have won the Funder of the Year award in these continuing uncertain times for developers. 
"The team has supported residential, commercial, and mixed used projects throughout the year and we pride ourselves on the relationships we build which help us stay close to our developers and overcome any obstacles together.
"A big thank you to our past, current and future customers and our professional network who support us."
Throughout the last financial year, we have committed to support developers with site closures, programme delays and increased costs associated with the pandemic by injecting additional funding and extending loan terms.
With a total of £60m approved for property development projects, it highlights that we remain committed to continuing our active support  for developers despite the current challenges.
Property Director, Cenydd Rowlands said: "I am delighted to see that the fantastic work of our property team continues to be recognised within the industry through this prestigious award. 
"We've made it our mission to address the barriers SME developers face in securing suitable funding for their projects in Wales and we take a step closer to achieving this every year. 
"The close connections we have with our developers are vital to this success and will only become more important as we look to address the challenges facing the market." 
The Development Bank beat off strong competition from highly regarded companies such as Assetz Capital, Principality Commercial and Hodge, who were also shortlisted for the award.
Committed to sustainable business and the transition to net zero, the Development Bank wants to support property developers making the change to greener development practices.
To support this, the Green Homes Incentive launched in July, giving developers the ability to take advantage of reduced lending costs on new, green housing schemes.
The aim is to help developers deliver more thermally efficient and lower carbon homes in Wales, with up to 2% reduction in loan fees for residential developers who meet green standards.