---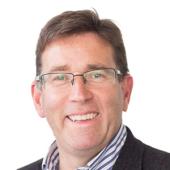 Technology Seed Fund Manager
Published:
Updated:
An app designed to revive, adapt and diversify high streets across the country has secured more than £200,000 investment.
NearMeNow has secured an equity co-investment led by the Development Bank of Wales, who invested £150,000, with a further £60,000 obtained from private investors.
The funding will support the Caerphilly-based start-up in developing a pilot of its fully bilingual app, which aims to digitalise the high street.
The app is the brainchild of former risk analyst turned maths teacher Victoria Mann who came up with the idea when she was sat in a hairdressing salon on a weekday morning, surrounded by four hairdressers and three empty chairs. She said: "I thought there must be a way to fill those chairs and attract new customers at the same time.
"Our high streets are under increasing pressure from online competition and yet, many people I speak too are still keen to buy local and use regional shops and suppliers. NearMeNow provides a cost effective digital solution to help those businesses advertise and engage more effectively with customers and collaborate more efficiently with other local businesses."
Hoping to bring new ideas, skills and digital technology to advance high streets across the UK, solving a real social and economic issue, NearMeNow is planning to launch the pilot of its app in Cowbridge, Vale of Glamorgan later this spring.
Carl Griffiths, Technology Seed Fund Manager from the Development Bank of Wales, said: "NearMeNow is encouraging collaboration on the high street, which will support thriving retail sectors and communities. In an age of increasing online competition, the bricks and mortar retail sector needs to try new things and diversify their appeal. Vicky and the team have created a product that meets this need and adds real value to the general public's shopping experience. We're really looking forward to seeing how NearMeNow performs in the upcoming pilot." 
The business has had equity investment from Thud Media, which is NearMeNow's digital and branding partner. It has also had investment from Martin Greenhalgh who takes on the role of Chief Technology Officer and Sara Lynn Jones who joins NearMeNow as Chief Operations Officer. 
Jon Rennie, Thud Media's Managing Director, said: "As a creative studio with both interactive and design expertise, this was an ideal opportunity to help bring an exciting start-up to the market and realise Victoria's vision for supporting local shops and services."
On the investment, Victoria said: "I have worked on this idea for a few years now, so securing support from some great investors and the Development Bank of Wales is wonderful. Our pilot is nearly ready to go and we can't wait to help local high street businesses generate more customers, eliminate waste and boost their bottom line."
Based at Welsh ICE in Caerphilly, NearMeNow received the support of TownSquare's Accelerator, NatWest's Entrepreneurial Spark and Business Wales' Accelerated Growth Programme for businesses with high growth potential.