---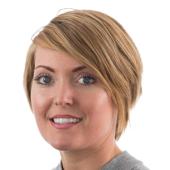 Investment Executive
Published:
Updated: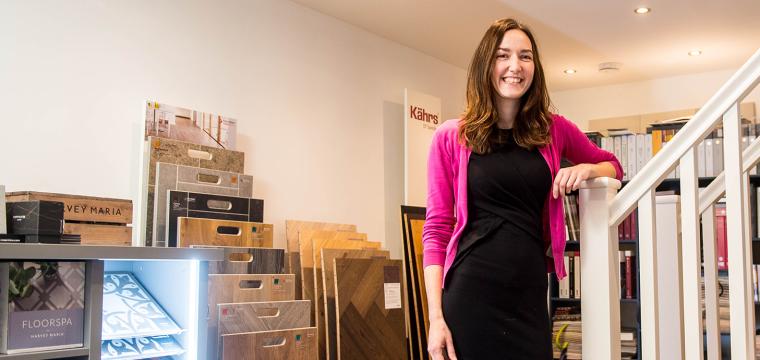 Narberth's Emily May Interiors will showcase a range of high-end kitchen designs at their expanded showroom. The new studio space, currently under construction, complements the company's existing range; including curtains and blinds, flooring, and bespoke interior design. 
The company are able to expand their showroom following a £25,000 fast-track micro loan from the Development Bank of Wales. Fast-track loans from £1,000 to £25,000 are available to Welsh businesses and sole traders who have been operating for two-years or more. Decisions on loans are made within two business days and funds can be released within a matter of days.
Owner of Emily May Interiors, Emily Black studied Contemporary Textile Practice at Cardiff University and has over a decade's experience as an interior designer. She said:
"For a number of years our customers have asked if we would offer kitchen services too. When space in the unit next to our existing one became available it seemed like the perfect time for us to expand our studios. That's where Emily from the Development Bank of Wales stepped in with a £25,000 loan to secure the unit. The process was simple and quick, taking just a few days for the money to be with us. It's honestly the easiest experience I have had raising funds for the business since I launched Emily May Interiors in 2014.
"Our new space will showcase a range of high-end and bespoke in-frame kitchens and we have already been booked up until the New Year with kitchen design customers. We have kitchen options covering all price ranges and have been delighted by the enthusiasm for our services from both existing and new clients."
The deal was structured on behalf of the Development Bank of Wales by Investment Executive Emily Wood. She said:
"Emily has a great, popular west Wales business. She is very much driven by customer need and high-quality services. The company offers a high-standard of design and fitting services, which is clear from the significant demand for their products. When the opportunity arose to expand Emily May Interiors, we were happy to support her with a £25,000 fast-track micro loan. We're able to act quickly to provide finance to allow companies, like Emily May Interiors, to take advantage of business opportunities as they arise through our fast-track service."
To check eligibility and apply for a fast-track loan visit developmentbank.wales. West Wales businesses can also email Emily Wood for an informal chat about their finance needs emily.wood@developmentbank.wales 
To find out more about the services offered by Emily May Interiors or to book a design consultation please visit www.emilymayinteriors.co.uk/