---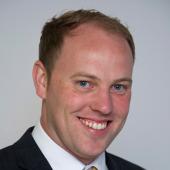 Investment Executive
Published: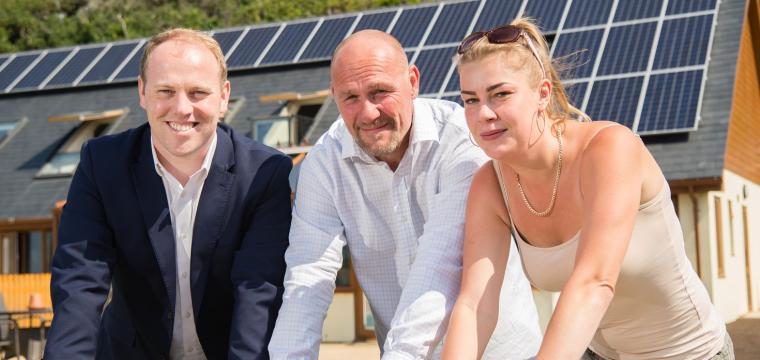 A new centre providing holiday accommodation for disabled people and their carers has opened in Barmouth, thanks to a £225,000 investment from the Development Bank of Wales.
Barmouth Beach Club is the brainchild of former nightclub owner Anthony Olley and his daughter Kayleigh, who has a degree in health and social care and several years' experience in the care sector.
In 2011 they bought a derelict building in Barmouth originally planning to convert it into holiday accommodation for disabled and disadvantaged people. But during the project they discovered it was too run down to be suitable for conversion and had to be demolished. They received new planning permission and erected the new building which has already hosted the beach club's first guests.
Because of the high specifications needed for disabled accommodation and equipment, building and kitting out the centre has been expensive. Anthony Olley and his colleagues have invested £310,000 of their own money into the project, supported with an additional £225,000 from the Development Bank's, as well as £60,000 from the Welsh Government's Tourism Investment Support Scheme.
The scheme helps the private and public sector work together to develop and deliver innovative destination initiatives that align with Visit Wales' Year of Discovery for 2019. For the current thematic year, the emphasis is on the experiences that people can have in Wales and inviting visitors to explore and discover what makes Wales unique.
Speaking about the new opportunity the centre presents the area, Anthony Olley said: "Most of our customers wouldn't normally have been able to stay in Barmouth, so the people we will be bringing in will be fresh customers for other local businesses too.
"To ensure they have the best experience of the area, I've been in touch with local businesses, including leisure attractions, to make sure they're equipped for visits from our guests."
During their stay at Barmouth Beach Club, guests will be able to visit local attractions and potentially take part in activities, including kayaking, mountain climbing, high ropes and other activities.
The centre has accommodation for 18 people, including a large family room with a fully equipped disabled bathroom and a suite which encompasses a double bedroom, large disabled bathroom, living room and private garden.
There is a self-catering bungalow and the main kitchen on site is wheelchair accessible so guests can use as well as a restaurant, social area and small bar so guests can all socialise.
Mr Olley said: "We're hoping later to have a hydro pool and a rehabilitation gym, so we can get people out of wheelchairs and into water and do work on muscle wastage."  
And as well providing a break and great memories, they also hope to be able to provide more lasting and practical help.
"We're not just a holiday resort, we're part of a buddy system, so once people come here, we want people to get involved as part of our network, and perhaps we can get people back into employment," said Mr Olley.
Chris Hayward, Investment Executive, Development Bank of Wales said: "What Anthony and the team have created here at Barmouth Beach Club, is a safe and accessible place for disabled people and those from disadvantaged backgrounds, their families and carers to enjoy some quality time together. The Development Bank is proud to be supporting such a venture that will have a huge impact on the customer's lives, as well as providing an influx of new customers to this corner of Wales. We wish Anthony all the best with the beach club and are looking forward to seeing how the centre develops over time." 
Alan Woodbridge, Business Wales said: "I'm delighted to have been able to provide business support to Anthony Olley at the beach club as he has developed this facility.  Anthony has had such passion to bring his vision into being, and this has meant he has stuck with this project."
"The result of all Anthony's efforts is impressive, accessible holiday accommodation right on the beautiful Cardigan Bay coast, being set back just a little from the northern end of Barmouth prom."
Funding from the Development Bank of Wales came from the Wales Capital Growth Fund.