Region

North Wales

Type of finance

Loan

Business need

Starting a business

Size

SME

Investment

Over £100,000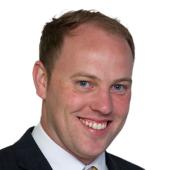 Investment Executive
"Most of our customers wouldn't normally have been able to stay in Barmouth, so the people we will be bringing in will be fresh customers for other local businesses too."
Barmouth Beach Club is a centre providing holiday accommodation for disabled people and their carers.
Anthony Olley and his daughter Kayleigh bought a derelict building in Barmouth to convert into holiday accommodation. But during the project they discovered it was too run down to be suitable for conversion and had to be demolished.
They received new planning permission and built and kitted out the new building. Anthony Olley and his colleagues have invested £310,000 of their own money into the project, supported with an additional £225,000 from the Development Bank, as well as £60,000 from the Welsh Government's Tourism Investment Support Scheme.