Region

West Wales

Type of finance

Equity

Business need

Developing a tech venture

Size

SME

Investment

Over £500,000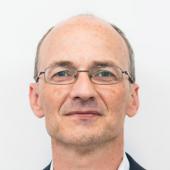 Senior Investment Executive
"With the help of the investment we've secured, Litelok has rapidly grown to become an established leader in lightweight bike security. Our products are manufactured here in Wales and are helping people to secure their bikes and motorcycles all over the world."
Litelok designs, engineers and manufactures high-security antitheft products for bikes, ebikes, scooters and motorcycles using lightweight materials. Bike and motorcycle theft is a growing global problem and secure locks are cumbersome, heavy and impractical. The lightweight and flexible Litelok products have become a popular choice with cycling and motorcycling communities.
Following the Development Bank's initial investment alongside business angels in 2017, we took part in a larger follow-on funding round alongside Venrex and Adjuvo in 2020 to support their scale-up and extensions to the range.
The pandemic has driven a boom in cycling across the world and at the same time, bike crime rates have surged across major cities (Paris +62%, London +50%, New York +27%), with one bike stolen every 90 seconds in the UK.
In response to this, Litelok has launched its most secure lock yet, LITELOK CORE on the crowdfunding site Kickstarter. LITELOK CORE is insurance rated and has achieved the Sold Secure Bicycle Diamond and Motorcycle Gold classification. This is an innovative, lightweight yet incredibly secure lock with multiple layers of protection from the inner core out. It has won the highly prestigious Red Dot Design Award 2021 for product design. Read the press release or find out more about LITELOK CORE.