Region

South Wales

Type of finance

Equity

Business need

Developing a tech venture

Size

SME

Investment

Over £100,000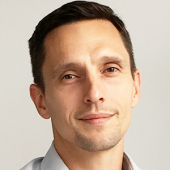 Investment Executive
It is amazing to receive this funding at such a critical time for our company. This funding will help us accelerate the development of critical technologies and carry out key testing and hire new staff."
Space Forge's vision is to harness the power of space by manufacturing high-performance products impossible to produce on Earth, which work to decrease energy consumption and carbon dioxide emissions.
The permanent microgravity only found in space enables billions of new alloys to be made that were previously out of reach for humanity. By bringing them back to Earth these alloys could revolutionise renewable energy, transport and computing industries.
They received a £600,000 funding package in the 20/21 financial year with the Development Bank investing alongside Bristol Private Equity Club and Innovate UK. Space Forge will be working with European and International partners, but is focussed on doing as much as possible in the UK to reduce carbon footprints, with the future hope of launch, refurbishment and return of satellites all inside the UK.
Following the co-investment the company has now opened its headquarters in Cardiff where their team of currently 18 experts are building their first ForgeStar ready to deploy in 2022.
In December 2021, Space Forge closed Europe's largest ever seed round for a space tech company; raising $10.2 million. The oversubscribed round, reached four times the original target with investment from across the globe.