---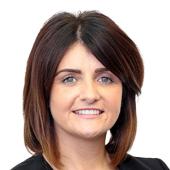 Property Development Executive
Published:
Updated: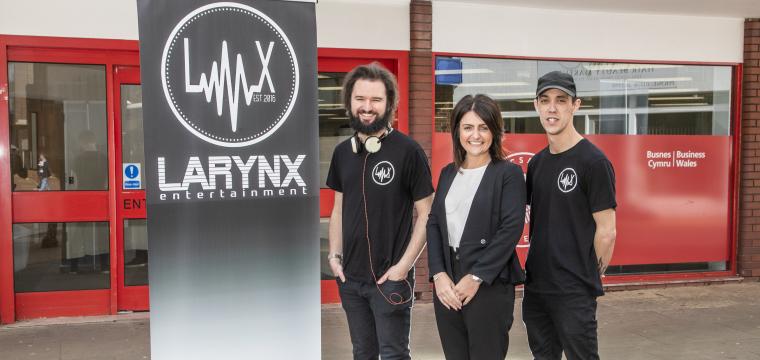 Music company Larynx Entertainment brings more Welsh hip-hop artists' creative ideas to life following a £3,000 start-up micro loan from the Development Bank of Wales. 
The company, based in the Wrexham Enterprise Hub, travel up and down the country searching for the best talent in Welsh hip-hop to showcase their material through audio, visuals and live music.
Larynx Entertainment began as a collective of north Wales-based hip-hop artists known as The Larynx, performing at festivals and live music venues across the UK. Realising there was a gap in the Welsh market to support emerging talent in that genre, in December 2018 co-Directors Pete Rogers and David Acton, with the help of Creative Director Danny Edwards and Advisor Tim Humphreys-Jones, reworked their business model to become a multimedia platform for other artists.
The music company provides video production services, sets up live showcases, promotes artists and runs talent development schemes through educational programmes.
The micro loan from the development bank means Larynx Entertainment will now be able to purchase more equipment, help towards supplier costs and allow them to increase their marketing budget.
Co-Director, Pete Rogers, said: "Hip-hop isn't a genre that's usually associated with Wales. There are plenty of talented artists here, but unlike bigger cities in the UK, the resources aren't available to them. We want to help new talent create a record, market their music and film a video right here in Wales to get their music out there."
Last year, hip-hop overtook rock as the most popular music genre overall, and Pete says that this is already having an impact; "The rising interest in genres like hip-hop and grime is definitely filtering down to a local level and we're keen that Larynx can capitalise on that. In the future we want to look into merchandise production, artist management as well as starting educational workshops on hip-hop structures so we can teach children the parallels of poetry and hip-hop.
The Development Bank of Wales offers micro loans between £1,000 and £50,000 to help businesses get started where a bank may not be able to provide support, which Pete says was helpful in setting up their new business model; "We knew we wouldn't be able to approach a traditional bank with our idea, so we spoke to the development bank who were open minded and flexible when other routes and loans weren't.
"Having the representative from the development bank locally at the Wrexham Enterprise Hub, where we could drop in to talk through our application face to face was incredibly helpful. The micro loan has given us real credibility, which is rare in the arts."
Anna Bowen, Investment Executive in the micro loan team, said: "We're keen to support businesses wanting to make a difference in the local community and put Wales on the map, no matter the size of the loan.
"We pride ourselves in offering a face to face service we know our customers value. Having a regular presence at the Wrexham Enterprise Hub, the development bank has created a network with other organisations including Business Wales and other business advisers providing a platform for local business owners to get in front of the right people."