---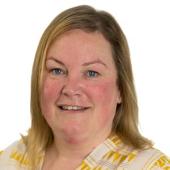 Investment Executive
Published: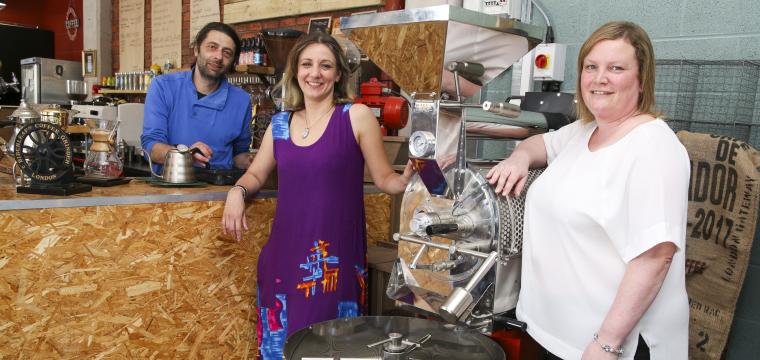 Coffee lovers Katia Fotiadis and Dimitri Metsios have opened their own roastery in Cardiff Bay.
Quantum Coffee Roasters is run by architect Katia and her partner Dimitri who had previously enjoyed a career roasting coffee beans in Greece.
The couple also run a popular coffee shop on Bute Street. 
A £10,000 fast track micro loan from the Development Bank of Wales has now enabled the pair to relocate their roastery from London to Cardiff. 
Katia explained: "We are passionate about the whole process and the journey the coffee bean takes. If you choose the best green coffee beans, it is vital that the roasting process respects the hard work of the farmers – you want the subtleties of each bean to shine. Roasting can destroy those flavours before it even gets anywhere near the brewing. This is where we bring craftsmanship and science together. 
"But like most new businesses, we have struggled with cash flow. That and being able to keep up the energy levels and the passion going as running a business can definitely take its toll. We knew we wanted to have our own dedicated roastery in Cardiff but lacked the funds to make it happen. 
"Our adviser at Business Wales told us about the fast track process available from the development bank. Their support has made a huge difference and enabled us to move forward quickly and easily with the next stage of our business growth. Organically growing is great but sometimes, an injection of finance and energy is needed to get to the next stage. We are proof that a solid business plan, determination, hard work, passion and patience will pay off in the end and that is something we both truly believe in but it wouldn't have happened without the help of the development bank."
Donna Strohmeyer is a portfolio executive in the micro loans team at the development bank. She said: "Katia and Dimitri are absolutely passionate about their coffee and we were delighted to help them with a small loan to enable them to relocate their roastery from London to Cardiff. Having traded for over two years, the pair were a perfect fit for our fast-track application process and a decision within just two days."
The Development Bank of Wales offers finance from £1,000 to £5 million for businesses in Wales. Fast track loans up to £10,000 are available for businesses that have been trading for two years with a decision within two days. The investment in Quantum Coffee Roasters is one of 120 fast track loans over the last two years with 64 made in the last financial year by the Development Bank of Wales.