---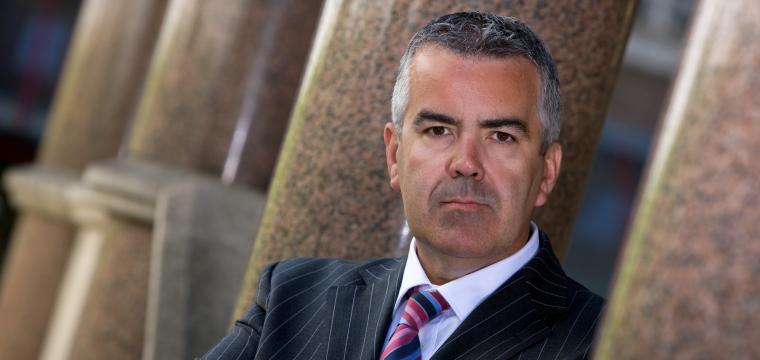 Robert Lloyd Griffiths, Director of Institute of Directors (IoD) Wales chaired the Micro-Business Task and Finish Group that led to the creation of Business Wales and the subsequent Wales Micro business Loan Fund. He says that the new Development Bank of Wales is in a prime position to create long-term value.
These are unprecedented times for Welsh business owners and entrepreneurs. 
Never has access to sustainable and effective finance in the market been so important. As we prepare to leave the EU, we need to be working together to create long-term value in the Welsh economy that drives growth and encourages the development of sustainable home-grown industry. 
That's why we should be greatly encouraged by the launch of the new Development Bank of Wales. This is a unique resource that can play a significant role in unlocking the potential of our economy. Everyone from sole traders to mid- sized manufacturing businesses or IP based technology businesses are set to benefit.
At IoD Wales, our members repeatedly tell us about the importance of access to flexible, quick finance to aid growth. From capital investment to the exploration of new export markets, opportunities are limited if funding is constrained. Indeed, this message was loud and clear when I led the review in 2014 to examine aligning Welsh Government non-financial support with the financial support that is available for businesses in Wales. 
Business owners and entrepreneurs need a flexible, adaptable and fleet-of-foot approach. They don't want long-winded, drawn out application processes. They need to deal with lenders who have clear, concise and user friendly lending criteria.   
The Development Bank of Wales has a clear role and mission with dedicated account managers who are empowered to support businesses. Their stated commitment to placing the customer at the heart of the business model is exactly as it should be. What's more, the fact that the Development Bank is able and willing to invest alongside other funders is pleasing to hear. In my view, it's just about doing what is right for individual businesses as is the case with Business Wales, the business support arm of Welsh Government that I chair. 
Working alongside Business Wales and the private sector, the team at the development bank now has the remit and the drive to bring about real, lasting change. I am told that their experienced accounts managers will take the time to get to know you and your business so it really will be easier than ever before for businesses to get the capital they need to start-up, strengthen and grow with new funds. With more finance available to micro businesses and extended lending terms, loans from £1000 to £5m are now available and longer repayment terms of up to 10 years are also on offer. That's exactly what our businesses need. 
I am particularly encouraged to see that the development bank is also trebling the amount of micro finance available taking the total available to £18m. In total, £440m is being made available to Welsh businesses with further funds already under development. This money is available for both start-ups and established businesses. 
Over the next five years, the development bank is targeted to have an impact of over £1bn on the Welsh Economy. As a result, it is expected to support 1,400 businesses with those businesses creating or safeguarding more than 20,000 jobs. These are significant numbers that should not be under-estimated. 
Innovation and growth amongst the SME and micro business sectors is at the very heart of our economy. The Development Bank of Wales is ideally placed to unlock this potential. That's got to be good news for us all.