---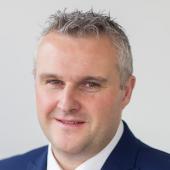 Investment Executive
You've been successfully running your business for a few years, you're established, income is stable and now you are focused on making a significant investment in your business.
A £100k loan can be a big commitment. But with a clear strategy it can help propel your business to a new level of success.
Here are a few different places you could invest to help your company grow:
1. Relocation
Moving can bring you closer to transport links and increase the profile of your business. Upgrading your premises can also help unlock new potential. More space can support increased production and widen the range of products and services you offer. 
2. Upgrade equipment or machinery
Investing in the right equipment can help you both reduce costs and diversify your business. For manufacturers in particular, it offers a chance to boost production or make energy efficiency savings. This can then free up more cash in the business.
3. Refreshed brand
A brand refresh can be like a makeover for your company. It can allow you to stay relevant and grab attention in a busy and noisy market. You may think if you are growing why change things, but a refreshed brand can help you sustain and even accelerate your next phase of growth.
4. Digitalisation
Digital technology is allowing more businesses to serve and interact with their customers in a range of ways. 
Digitalising your processes and services can also boost your competitive edge in the market and allow you to introduce time saving and cost-effective automation. 
5. Recruiting a specialist
Sometimes you don't have the in-house resource you need and outsourcing can be costly. Recruiting an experienced specialist can allow you to build new services around their expertise, developing new in-house skills while offering your clients more.
There is no right answer when it comes to growing your business and owners can invest in a mix of tactics to help them with their next stage of growth. As long as you have a strong strategy in place you can secure finance with confidence and move your business forward to its next milestone.