We provide larger loans from £50,000 to £10 million for businesses based in Wales or planning to move here.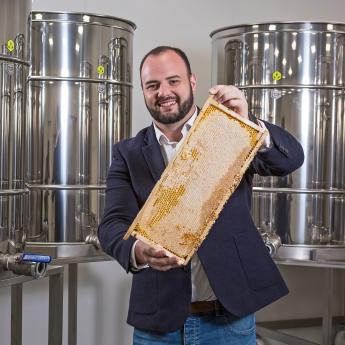 Repayment terms between one to ten years
Large business loans from £50,000 to £10 million available
Flexible and bespoke finance to suit your needs
A strong network of other funders and business advisers
Dedicated, local account managers
Simple application process and quick decision-making
Large business loans 
Whether you need finance to improve working capital, accelerate growth, or buy a business, our loans can be tailored to fit your requirements.
With our local account managers providing face-to-face contact and ongoing support, we ensure we understand your business' specific needs and help you to achieve your potential.
We can combine loans and equity finance, and work alongside other finance providers (banks, crowdfunders, grants, investors and other lenders) to provide a bespoke funding package for your business. 
If you're looking for a smaller amount of capital, we also provide small business loans (micro loans) from £1,000 to £50,000. 
How we can help
We can help your business cover the essential purchases needed to meet growing demand, including:
New equipment
Specialist machinery 
Stock purchasing
Hiring personnel
Our large business loans can boost the cash available to your business, enabling you to:
Take advantage of new opportunities
Fulfil a large contract
Manage seasonal business fluctuations 
Invest in growing your business
Are you looking to buy or sell a business? Our loans can facilitate:
Acquisition
Management buyouts 
Management buy-ins
Buy-in management buyouts
Vendor-initiated management buyouts
Is your business ready to expand or diversify? With the help of a large business loan you could:
Purchase new premises
Invest in marketing and sales
Expand your product range
Move into new markets
Fixed interest rates
Our interest rates are based on your business' individual circumstances, and are fixed for the life of your loan with us. Every year we commission an independent expert to review our fees and interest rate policy and practice to ensure they remain in line with the market and are applied fairly and consistently.
Working with Welsh Government, we can reduce the interest rate on our loans by up to 2% for businesses either based in a Welsh enterprise zone or willing to relocate to one.
See our interest rates page for more information.