---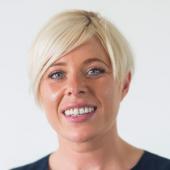 Portfolio Executive
Business loans don't always have to be six or seven figures to make an impact. A small loan invested wisely can provide a significant boost to your company.
We often deal with companies seeking loans up to £10k. Last year we introduced a streamlined process to help established businesses get a speedy decision on their applications.
£10k can go a long way for a small business. How could you invest that money to get the best value for your company? Here are a few ideas below: 
1. Buy new equipment
Investment in equipment or machinery can boost production and reduce costs.  It can also create opportunities to offer new services to your customers. This can attract new business as well as increase your competitive edge.
2. Open up a new shop or office
Found the perfect premises for your growing business but need money for the first few months' rent? A £10k business loan could really help. You could also use a £10k loan to help refurbish an existing shop or office.  
3. Invest in marketing
Marketing is really important for raising awareness of your brand and what you offer. £10k could help build a new website, pay for advertising or a direct marketing campaign. 
4. Pay for staff training
If your business is expanding you'll want to invest in yourself and your staff. Why not use a £10k loan to boost yours and your staff's knowledge? Appropriate training can help with business efficiency and creativity.
5. Buy new stock
Any good retailer will have a nose for their key products. By investing in extra stock at the right time you can give your turnover a timely boost unlocking more cash for future investment.
6. Cash-flow
If you know the ebbs and flow of your business then you can prepare ahead. By using a loan you can make sure your business is ready to exploit its busiest times of year. 
There are many ways your business could benefit from a £10k loan. With the right investment you can turn a small loan into a big profit and put your business on the front foot for 2018.
If your company has been trading for more than two years, and you want to borrow up to £10k, we can give you a decision on your application in just two working days. Apply online here