Region

South Wales

Type of finance

Equity

Business need

Developing a tech venture

Size

SME

Investment

Over £100,000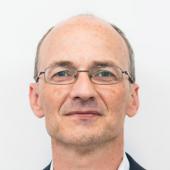 Senior Investment Executive
"We're delighted by the support we've received over multiple funding rounds."
Creo Medical is an emerging Med-Tech leader. It's developing innovative and groundbreaking medical technologies that will provide substantial benefits to the medical community, vastly improving the outcomes of a range of medical procedures.
Creo is developing a range of surgical devices that can dissect tissue while using special microwaves to staunch the blood flow.
It's our fourth portfolio company to list on AIM in the last four years. The company successfully raised over £20 million with its initial public offering (IPO) in December 2016. 
In 2020 it received 510(k) clearance from the US Food & Drug Administration (FDA) for its tissue ablation device MicroBlate™ Fine. This is the third device to gain FDA regulatory clearance within Creo's portfolio of flexible endoscopy devices for the gastrointestinal market alongside SlypSeal™ Flex and Speedboat™ Inject.