Region

South Wales

Type of finance

Equity

Business need

Growing a business

Size

SME

Investment

Over £100,000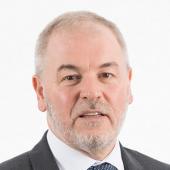 Director, Angels Invest Wales
Rescape Innovation, based in Cardiff, develops virtual reality technology for healthcare. Its products are designed to help patients deal with pain, rehabilitation, stress and anxiety by distracting the brain.
A syndicate of ten high-profile angel investors from a range of sectors came together to invest in Rescape with support from Angels Invest Wales.
The company secured £480,000 equity investment, including £207,500 which was match funded through the £8 million Wales Angel Co-investment Fund. This will help the company to invest in new technology, export and develop new products to support patient recovery and rehabilitation.
Read the full press release.